Filter Reviews
Results
Itching
Yeast
Skin
Dog
Friend
Diet
Protocol
Infection
Paws
Sugar
Beast
Results
Itching
Yeast
...
5 star rating

4 star rating

3 star rating

2 star rating

1 star rating
Amazing stuff! Our dog is so much better!
Review by Cynthia on 1 Jan 2020
review stating Amazing stuff! Our dog is so much better!
Background: Our 3 yr old chihuahua was diagnosed with Malassezia, an autoimmune disease caused by immunization shots when she was a puppy. She had heavy yeast smell and elephant skin on her paws, stomach, chest and spreading. Vet gave antibiotics, steroid cream, shampoo and pills; did nothing but irritate her skin. We researched internet for two years trying different remedies with little improvement. Our dog was losing weight, hip bones protruding. Thankfully Yeasty Beast Protocol was the answer to our prayers. We faithfully followed instructions and changed her diet to strictly raw beef, no grain, starch, nor sugar. She's a new dog. Thank you for a holistic healing approach.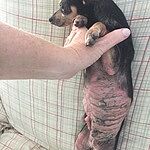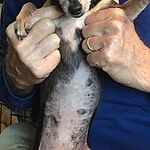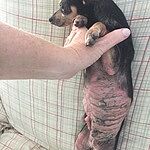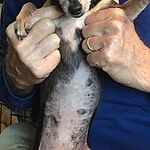 Comments by Store Owner on Review by Cynthia on 1 Jan 2020
Hi Cynthia!
Thanks for sharing your Chihuahua's success story with us!

This is AMAZING! We are so grateful that you turned to a holistic approach to heal your dog! We appreciate the before and after shots, too!
Great
Review by Karen H. on 23 Sep 2019
review stating Great
I used this to treat a yeast infection in the ears of my Goldendoodle. She would shake her head all the time as well as lick her paws incessantly ! I treated all 3 of my dogs with this protocol and all took it well in their food(they eat raw). Penny's ears are much better thanks to this !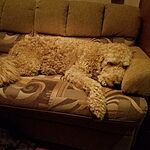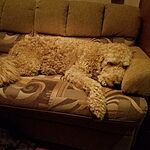 Excellent for bulldogs!
Review by Amber H. on 11 Aug 2019
review stating Excellent for bulldogs!
This is a great product for bullies and pups with wrinkles. They tend to get yeast buildup in their wrinkles and can get a total system yeast infection from it. My boy is starting to level out finally after years of antibiotics and antifungal wipes.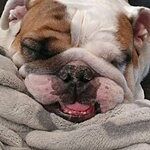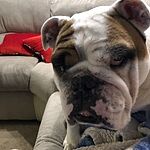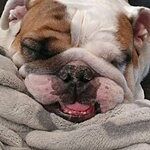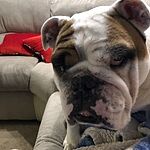 Tinkerlayla
5 star rating
We're on the Yeasty Beast protocol!
Review by Tinkerlayla on 25 Jul 2019
review stating We're on the Yeasty Beast protocol!
We are doing the raw diet, and are 5 days into the Yeasty Beast protocol. It is easy to administer, and our boxer Allie loves it! We are so hopeful it will help her recover! Thanks!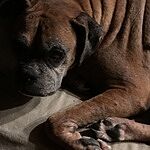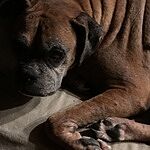 Comments by Store Owner on Review by Tinkerlayla on 25 Jul 2019
Hi Dena!
Thanks for sharing the positive update!

Allie is adorable! I find that the Yeasty Beast Protocol is easy to follow if you keep a calendar handy! :)

Wishing Allie all the best- keep us posted!
Yeasty beast Protocol
Review by Kim R. on 24 Sep 2019
review stating Yeasty beast Protocol
It's only been two weeks since I purchased yeasty beast I think it has helped with his ear infection however I was hoping that would help with his Constant leaky watery eyes but no luck I will continue to use until gone I just sent away for a hair I Q test to see if he's missing anything in his bodies like minerals and so forth this is my last hope for his tearing eyes I have literally tried everything under the sun minus any kind of prescription drugs Which I will not even entertain are you I'm grateful for the Dnm market I know that I'm giving my dogs the best that I can when I shop here I will continue to do my research and hopefully find a cure or a reason why all of a sudden my dogs eyes are tearing so much thanks again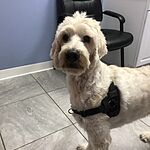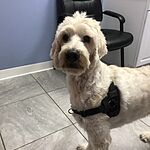 Comments by Store Owner on Review by Kim R. on 24 Sep 2019
Hi Kim!
Thanks for the positive feedback!

Yeasty Beast Protocol is a great kit that is designed to expel the yeast from your dog's body in a safe and natural way! It is best to complete the whole protocol and if needed follow up and complete the Leaky Gut Protocol after!

Wishing your doggie a speedy recovery!
Q: My vet said my dog has ringworm. He does have round red spots but the medicine has not yet cured his skin on his underbelly and it is pretty red and sore.
He had topical and oral medicine for ringworm and yeast and he is taking an antibiotic. My other dog has not contracted it. Wondered if it is an autoimmune problem too and if products for this would help him. Started after a visit to a groomer who had her own shop about three years ago.
A: Hey Judith!
The Yeasty Beast Protocol is designed to work for yeast so if you suspect that's the issue then that's the correct product.
You may also want to look at the Leaky Gut Kit, I'll post an article so you can see if any of these symptoms fit what your seeing in your dog.
dogsnaturallymagazine.com/leaky-gut-syndrome-in-dogs
Q: What test can you do to determine that it is indeed a yeast infection?
A: Hey Christine,

The diagnostic procedure needed to identify yeast, other fungi, bacteria, viruses, mites or other organisms is called cytology and is done by looking under a microscope.
Q: My dog is currently taking the colostrum powder, if we tried this product, would we need to stop using the colostrum?
A: Hi Morgan!

You can use colostrum but if you're not seeing results them stop the colostrum and just use the Yeasty Beast and monitor those results.
Q: Bichon Frise 's eyes are constantly "flowing", so we have terrible Eye Stain, but the odor under his eyes is a "yeast odor"...if I don't shampoo with Baby shampoo under eyes daily, he would be a very "smelly" Puppy. Wonder if these products would help? Who would know????
Thanks, Lindi in NC
A: Hi Lindi,

Helping to reduce unwanted yeast can always be a good thing. It could help with that but you can also use our Colloidal Silver , it's completely safe to use to clean around the eyes. Colloidal silver has antimicrobial properties and will help reduce opportunistic yeast infections and moist dermatitis that can occur in the corners of your pet's eyes.
Q: Hi. Do we feed the liver tonic, yeasty beast I and yeasty beast I concurrently? Or do we start with the liver tonic?
A: Hi Siokmin!

You start with the Liver Tonic for 3 days then begin the rest. I'll email you the protocol directions.