Filter Reviews
Support
Treats
Dog
Difference
Girl
Vet
5.0 star rating

4.0 star rating

3.0 star rating

2.0 star rating

1.0 star rating
Brittney W.
5.0 star rating
Everyone should have this!!!
Review by Brittney W. on 21 Aug 2020
review stating Everyone should have this!!!
This is my absolute favorite product, I'll be making sure to have this stuff on hand at all time! It's perfect for just about anything, helps my dogs heal quickly and all in all a great immune booster. I even used this to help with a yeast issue I was having with my Great Dane and within just two days I noticed a significant difference. Amazing stuff and happy to avoid using dangerous antibiotics prescribed by a vet. Also, my Great Dane is a picky boy but the taste doesn't bother him at all!
Yvonne H.
5.0 star rating
Always helping our fur companions
Review by Yvonne H. on 22 Jul 2020
review stating Always helping our fur companions
One of our long time rescue buddies has a chronic ear infection and this has helped her sooo much
Great product!
Review by Linda P. on 9 Jul 2020
review stating Great product!
I gave this to my dog for his for his yeasty ears, along with the drops. It's doing the trick! They are looking much better.
Sandra S.
5.0 star rating
Amazing product
Review by Sandra S. on 26 Jun 2020
review stating Amazing product
I came across this company as I was researching an all natural product for my Shihtzu she has really bad allergies and developed some type of bacteria infection and then had started to lick her paws non stop - so I found Dogs Naturally and decided to try this product also saw that it had 5 star reviews and I am beyond happy with this product my Shihtzu is happy this is amazing stuff and is good for your fur baby she has now stopped leaking her paws and itching ! This is a must have to help your fur baby you will not be disappointed my fur baby is my baby and is family it's our job to ensure they get the best healthy treatment for their well being ! Thank you Dogs Naturally !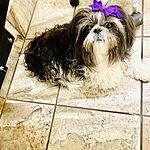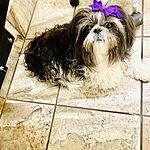 Great product
Review by Betty on 19 May 2020
review stating Great product
This product worked great on
My 11 year old dog who had some stomach issues
He is doing much better after dosing according to the directions
Q: Is this safe with medications?
A: Hi there, unfortunately we are not vets and I don't know the specific medication you are talking about so I can't give you an answer. Some information I can give you is an examination from a veterinarian is recommended prior to using the product. I'm sorry I can't be more help!
Q: would this possibly help with EYE STAINS. Have tried many external products without success. Only alternative would be the antibiotic Tylosin...????
This is a white Bichon Frise, and I am at a loss!
Thank you for reply.
Lindi in North Carolina
A: Hi Lindi, I don't feel this product will help with eye staining, eye staining is tricky. Some things I have heard helps with eye stains is milk thistle, dandelion, olive leaf, chlorophyll, colostrum, and probiotics. I also recommend to clean the fur where it's being stained.
Marshmallowcottage@Verizon.Net
Q: Is this as strong and as effective as a conventional pharmaceutical antibiotic??
A: Hi Marsha, the product has resolved issues for different pets that antibiotics could not solve. It has very powerful properties!
Marshmallowcottage@Verizon.Net
Q: Can I use this orally for ear and eye infections??
A: Hi Marsha, you can give this product to help with infections in the body including eyes and ears but don't put it directly in the ears or eyes, it is very strong.
Q: Would this be good for pancreatitis?
A: Hi Betty, I would recommend CBD oil instead! It would help a lot with the inflammation. Here is a link to the product page,
market.dogsnaturallymagazine.com/products/cbd-oil-200-mg
. If your dog weighs more than 60 lbs, I would recommend looking at the 500mg bottle instead of the 20mg bottle.