Filter Reviews
Results
Quality
Cancer
Allergies
Tumor
Issues
Ears
Amount
Difference
System
Supplement
Taste
...
Jar
Dog
Coat
Health
Container
Boy
Friend
Mushrooms
Tail
Scoop
Pinch
Boost
Results
Quality
Cancer
...
5 star rating

4 star rating

3 star rating

2 star rating

1 star rating
Turkey Tail Mushroom
Review by Diane B. on 23 Dec 2019
review stating Turkey Tail Mushroom
I use this for my dogs immune system, since I don't do the Flu or Bordetella Vaccines. My one dog had a reaction to the Flu Vaccine and was diagnosed with early signs of Kidney disease when she was 2 years old. It was recommended that I titer her and provide additional support. Turkey Tail Mushrooms are one of the supports I use for both of my dogs.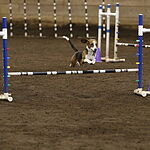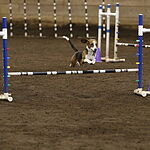 Comments by Store Owner on Review by Diane B. on 23 Dec 2019
Hi Diane!
Thanks for your 5-star review!

Turkey Tail mushrooms are the ultimate mushroom! The best thing about Four Leaf Rover's mushrooms are that they contain the whole head of the mushroom! This is where the important cancer-fighting, immune-boosting ingredients are!
Seems to really be helping
Review by Wendy J. on 20 Oct 2019
review stating Seems to really be helping
I have a 4-5 year old rescued Australian Cattle Dog with GERD and an ulcer. I am doing everything within my power to help her, so far so good.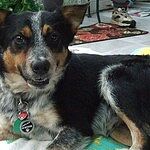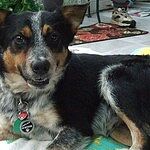 Jennifer B.
5 star rating
Turkey Tail Mushrooms are a hit!
Review by Jennifer B. on 7 Oct 2019
review stating Turkey Tail Mushrooms are a hit!
My dog Remy was recently diagnosed with cancer and this product was suggested by our vet because I don't want to do chemo since he's 12 and has stomach issues. Remy loves the flavor and gets excited when I sprinkle it on his food. I'm grateful we have this as an alternative to harmful chemicals that will make my sweet boy miserable for the time he has left. He's still a happy-go-lucky, silly boy and I'm glad we can keep it that way, at least for now.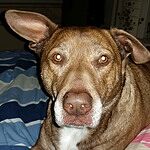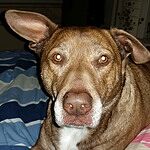 Apoquel to Turkey Tail
Review by Sarah S. on 4 Sep 2019
review stating Apoquel to Turkey Tail
Captain had "seasonal allergies" which may have been true. But when the vet wanted to keep him either on Apoquel or Benadryl until the first frost I said "no way". But I didn't want my pup to suffer those awful skin rashes and ear infections. We started with changing his diet to raw, purchased the Leaky Guy Repair Kit and Turkey Tail Mushrooms. Three weeks in and he's improved dramatically. He did have a slightly itchy ear, but I followed the basic ear flush recipe and it cleared it right up. Captain is healthy and happy which gives me peace of mind.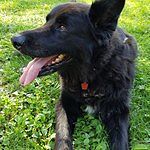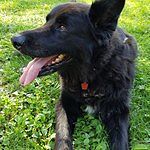 Excellent
Review by Katie B. on 18 Jun 2019
review stating Excellent
Take a while to work. But it works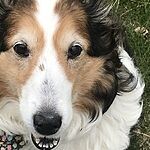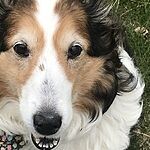 Q: Label reads made in USA. What is country of origin of the mushrooms? Where are they grown? Thank you.
A: Hi Susan.

Hi Ness!

Thanks for your question today! Four Leaf Rover Mushroom products are grown in China. I know what you might be thinking … China? We did a boatload of research before we found the perfect supplier and I'll tell you, these mushroom are top of the line! We wouldn't settle for anything less than the best for your dog.

Our mushrooms are grown in greenhouses with filtered air in the the mountainous regions of China. They're grown as close to wildcrafted as possible but much more sustainable, like chaga grown on birch trees right inside the greenhouse. The mushrooms are tested before they leave the country and then tested again at the manufacturing facility before we package them.

If you have any more questions about our products, just let me know and I'll be happy to get those answers for you.
Q: I see other pet mushroom products on the market are raw mushrooms, does this product contain raw mushrooms? I read that dogs cannot digest and absorb nutrients in raw mushrooms.
A: Thanks for the great question, Ness!

Our mushrooms are water extracted, not dried. This is because fruiting bodies require hot water extraction to break down the chitin in the cell walls. Dogs and humans lack the enzyme to do this, so extraction is necessary to get all the nutrients from the fruiting body. Extraction pulls out the beta-glucans. The extraction is then purified and dried into a powder with all the beneficial mushroom parts intact.
Q: How does one measure out 1/32 tsp? does it come with a scoop for that?
A: Hey Jennifer!

It's basically a pinch, a very small amount.
Q: I give my dogs several supplements with their food each day. I am impressed with the description of each of the "Turkey Mushroom" and the" Immunity Medicinal Mushroom Blend". My dogs are very young and are on a commercial raw diet. Which of these 2 products would be better if I had to choose only one?
A: Hi Dana,

Turkey Tail mushrooms are a must if you're dealing with cancer but for everyday immune boosting power, you'll want to look at the Immunity Medicinal Mushroom Blend.
Q: I am already giving my dogs Hip & Root Golden and Love Bugs, would the Turkey Tail be an additional additive or in place of one or both? My lab/border collie mix was born with a hip deformity so I also give her CBD oil, at least twice daily.....she's only 4 years old....just a real sweetheart! I'm trying to do the best I can for them, so any suggestions would be appreciated!!
A: Hi Raye,

Adding a mushroom would be an addition to, not a direct replacement for either product.