Filter Reviews
Results
Quality
Ingredients
Issues
Coat
Dog
Diet
Taste
Price
Order
Supplement
Pup
...
5 Stars
Food
Difference
Addition
Boost
Boost Whole Food Topper
Nutrition
Breath
Mix
Powder
Vet
Allergies
Results
Quality
Ingredients
...
5 star rating

4 star rating

3 star rating

2 star rating

1 star rating
My cocker spaniel loves SuperBoost
Review by Dima C. on 3 Nov 2019
My 8 years old cocker spaniel is more active after introducing SuperBoost to his diet. I combine it with Krill Oil and Joint Supplements. No adverse reactions.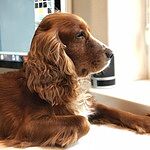 Super Boost topper
Review by Gay L. on 24 Sep 2019
Like this topper because the ingredients in it are natural and helps dogs to be healthy. It has ingredients to help the digestive tract, reduce inflammation, protect against cancer and so much more. The dogs seem to like it too.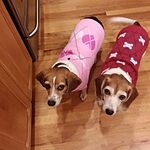 A+ superfood
Review by Keith R. on 6 Sep 2019
I have been giving my 10 year old this for some months now and her movement and energy levels are much better, she seems years younger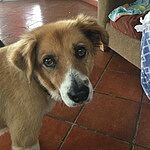 Hips on Older Dogs!
Review by Brenda M. on 24 Jul 2019
My dog is resistant to taking pills, even if they are chewable...she just knows!
She likes this powder much better and it gives her the extra supplement that her vet is recommending for her 15 year old hips.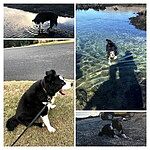 SUPERBOOST WHOLE FOOD TOPPER
Review by Mary E. on 14 Jul 2019
I have a 5 year old Mini Schnauzer and he loves the taste. His coat and skin look healthy. This product has quality ingredients and will continue to use.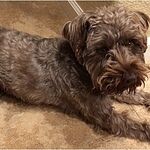 Q: What amount of each vitamin and amino-acids are present in 1tb spoon of this supplement?
A: Hey!
SuperBoost is a proprietary blend created by Augustine Approved with ratios of each ingredient that can benefit your dog's health!
Q: Can I use this Super Boost Whole Food Topper with conjunction of Hemp Seed Oil and Smooth Gut?
A: Hi Yanery!
All of these products can be used together as they are each beneficial for your dog in different ways.
Q: Hi, my dog suffer from arthritis (elbow dysplasia) & skin allergies. Looking at all your products this interest me in addition to Phyto Synergy & Bovine colostrum. Would you suggest I give all three?
A: Hi Monica!
The Phyto Synergy can help with skin health, mobility/joint health, and improved cellular function. This can also be taken with Colostrum as that helps to strengthen the immune system to help combat allergies and yeast. Another product to consider is CBD Oil. This is also good for anxiety, pain, and inflammation,
You can find it in our market below:
market.dogsnaturallymagazine.com/products/cbd-oil-for-dogs
Q: Hi, just started to feed my dog raw. My question is, if I buy the food topper to give to my dog over her raw food with all the ingredients listed in this product would this be considered a balanced meal?
Q: Can I give this to my King Charles cavaliers along with the phyto snyergy. I also give them ubiquinol. They both have been diagnosed with heart murmurs and the beginning stage of mitral valve disease. I'm trying to do all I can to keep them heart healthy
A: Hi there, I don't see why it would cause any harm, they are both all natural ingredients! You also don't want to give too many supplements to your dog all at once, start with one and then add the other to see how it goes.