Filter Reviews
Results
Improvement
Recommend
Allergies
Growing
Ingredients
Skin
Hair
Smell
Issues
Sores
Jar
...
Spots
Dog
Use
Solution
Work
Salve
Healing
Relief
Itching
Paws
Rash
Hands
Results
Improvement
Recommend
...
Allergies
Growing
Ingredients
5 star rating

4 star rating

3 star rating

2 star rating

1 star rating
First aid must have
Review by Lily on 14 Nov 2019
review stating First aid must have
Love this salve! Really helped my pup when he had dry itchy paws/legs and also helped the hair on his legs grow back. I'll make sure to always have this in their first aid kit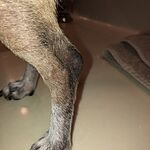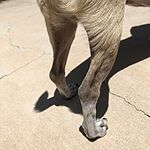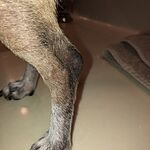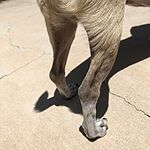 Comments by Store Owner on Review by Lily on 14 Nov 2019
Hi Lily!
Thanks for sharing that glowing review with us AND for providing pictures!

Your success story will help others in need and we really appreciate it!
Madeline W.
5 star rating
It works!
Review by Madeline W. on 29 Jul 2019
review stating It works!
My old boy, a 12 year old Brittany, was covered with itchy sores. Before we knew that yearly vaccination and monthly flea/tick prevention was so harmful to our dogs' immune system, he was vaccinated yearly and poisoned with neurotoxins. As a result, he has what the vet calls allergies. We we so tired of the yearly antibiotics and steroids that no longer helped with his itching, so we researched to find something better and natural to help him. This salve, along with probiotics and probiotics and cbd oil, has been a miracle for this old boy! After 3-4 weeks of using this salve on all his itchy spots and using the pro and prebiotic (Love Bugs), and a dropper full of cbd oil in his food twice daily, he is a new dog! No more sores and no more itching! We are amazed and so grateful to have found natural remedies that work so well!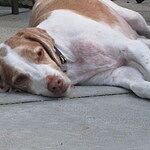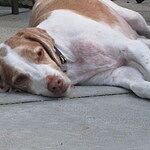 Immediate results!
Review by Joy G. on 12 Aug 2018
review stating Immediate results!
I was truly surprised to see reduction in my 8 year old hound mix's paw inflammation. I have used prescription cream that didn't yield good results so quickly! My girl has suffered continuously this allergy season from itchy, inflamed and painful paws. Restore has restored healthy skin by massaging it into the affected areas nightly, after wiping the daily environmental residue off.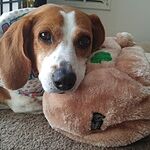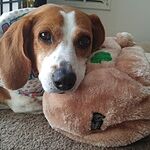 Christine F.
5 star rating
RESTORE itchies relief
Review by Christine F. on 25 Jul 2018
review stating RESTORE itchies relief
My Westie Einstein is two years old, and every summer from the heat and humidity he has problems. My other two older Westies have not had this problem. RESTORE gave Einstein's chest relief from the "itchies" as we call them. After his bath he loved to have a good massage with Restore.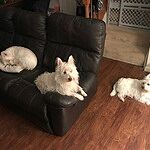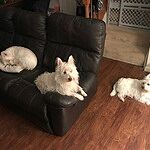 Kristian L.
5 star rating
Excellent product
Review by Kristian L. on 19 Jul 2018
review stating Excellent product
My dog suffers from allergies year round and constantly has little rashes popping up. The restore salve eliminates her rashes almost instantly! The only downside is it must taste really good to my dog because she loves trying to pick it out of the jar and off her body!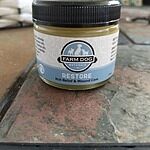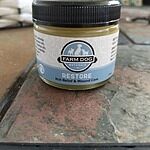 Q: Would this be helpful for an ulcer that keeps opening up? It's on an incision line of a surgery 2 yrs ago. It'll start off as a fluid filled, pocket & then rupture into pea sized ulcer. I'll get it to heal, then it'll open back up. Would this product help it to heal or is it not recommended for an open or weeping wound?
A: Hi Ashley, yes it will help :) the product can be used for anything oozing, wet, gooey, gross and itching. Hot spots, flea dermatitis, wounds and rashes.
Q: Is it harmful for my dog to lick this?
A: Hi Sally, all the ingredients are natural so it won't harm your dog. Try to keep them from licking though to keep the product on the skin. :)
Q: Can I get this for use on crusty nose too or do I have to get the crusty nose one?
A: Hi Courtney, it wouldn't be harmful to try it for the crusty nose but I'm not sure if it would help.
Q: One of the ingredients listed is peppermint - does it actually smell like peppermint?
A: Hi Monika, based on reviews and talking to customers I have never heard the mention of smelling like peppermint. But customers have also not complained about the smell of the product.
Q: Can u use this on a dogs anal? She licks bc she itches? Thanks for any info..
A: Hi Jan, I would contact the manufacturing company with this question. Their contact information is through this link,
farmdognaturals.com/pages/contact-us
. Sorry I can't be of more help!