Filter Reviews
5 star rating

4 star rating

3 star rating

2 star rating

1 star rating
1 application, day 1
Review by Rachel B. on 8 Dec 2019
review stating 1 application, day 1
A little scratch that turned into a licking obsession. Applied this at night while sleeping and woke up looking increasingly improved. Will continue using.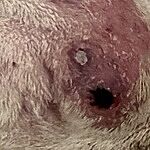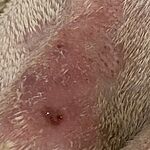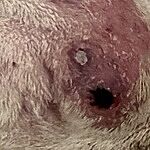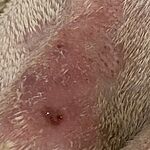 Michelle Z.
5 star rating
Itchy ear relief
Review by Michelle Z. on 22 Jan 2020
review stating Itchy ear relief
My 4 year old pitty has ear issues. After cleaning, I've applied a light amount of the remedy salve and am seeking a definite improvement.
Salve for dogs
Review by Jody S. on 22 Jan 2020
review stating Salve for dogs
It seems to work i will be getting some more from you soon
Just started using product seems
Review by Phillis R. on 19 Jan 2020
review stating Just started using product seems
Just started using product seems to be doing good , not sure how long it takes to make a difference
WOW this stuff works
Review by Victor L. on 31 Dec 2019
review stating WOW this stuff works
Bought this salve for my dogs tumor on her stomach. Been using it twice a day, in the morning and before bed. Its been about 3 weeks and the tumor already twice as small. This salve is the only thing that has works for Bella's tumor. Our vet has given us countless creams and prescriptions and even suggested surgery. I'm glad we found something that works and I highly suggest it.
Q: What is the size of the jar of salve? How long does it take to see results?
A: The Remedy Salve is 150mg! :)
Q: Is it possible to just use the cbd oil, or do the other ingredients in the salve have actions too?
A: Hi Lori!
CBD Oil is to be given orally to be effective and work from inside of the body. The CBD Salve is external only and will help with the physical body issues.
Q: I just got the email of a special on this and it's already out of stock? My older dog is having a lump removed next Tuesday and I was very interested.
A: Hi Kim!
Remedy Salve was such a hit that it sold out faster than we expected! This item is expected to arrive very shortly. I have added your email to receive a notification as soon as it is back in stock! At that time, feel free to jump on a chat with our team in regards to the missed sale!
Q: What is the difference, besides price & out of stock, between the Hemp Salve Soothe & the Hemp Salve Remedy. And both are 150 mg. ?
A: Hi Kristen!
Both CBD Dog Health products can be super effective depending on what you are using it for. Remedy is to be used for any skin growths, (tumors, skin tags, etc) and Soothe is more for dry skin and hot spots!
Q: Does the area where the salve is applied need to be wrapped?
A: Hi Kendra!
It is not necessary to cover the spot that has the salve applied as it will dry on its own. You are welcomed to cover it though if you feel it would be best!