Filter Reviews
Condition
Improvement
Results
Allergies
Quality
Look
Feel
Skin
Packaging
Recommend
Ingredients
Issues
...
Ears
Stools
Gut
Coat
Smell
Body
Bag
Oil
Energy
Bottle
System
Supplement
Condition
Improvement
Results
...
5 star rating

4 star rating

3 star rating

2 star rating

1 star rating
It's Phytoplankton
Review by Aaron on 12 Jan 2020
review stating It's Phytoplankton
Phytoplankton is good for your dogs, so this is definitely a long term purchase.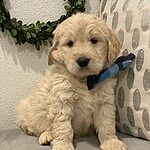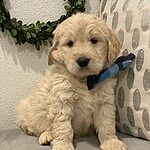 Comments by Store Owner on Review by Aaron on 12 Jan 2020
Hi Aaron!
Thanks for sharing your review and the adorable puppy pic!

Happy to hear that you will be a long-term customer in the mission to give your pup a happy and healthy lifestyle!
Phyto synergy is one of the best supplements to have your dog blossom!
Review by Julie T. on 8 Dec 2019
review stating Phyto synergy is one of the best supplements to have your dog blossom!
I bought it and tried it for my 2 Golden Retrievers. Their coats were dull in spite of grooming and being fed raw with fish oil supplements . I saw that as a sign they were lacking nutrients. I am amazed at the change since using it and they love it. I can see evidence of the improved nutritional status but I am pleased it is working well inside their bodies. ! I hesitated to purchase because I am on a fixed income. It is so worth it
Comments by Store Owner on Review by Julie T. on 8 Dec 2019
Hi Julie!
Thanks for sharing your wonderful review with us...and for sending the beautiful picture!

It is great to hear that you stepped away from the fish oils and substituted with Phyto Synergy! This is a great source of omegas and lends so many health benefits!
Phyto Synergy
Review by Rhonda M. on 10 Nov 2019
review stating Phyto Synergy
This product is fantastic and if you are subscribed to get Dogs Naturally emails then you know from reading some of their articles that this is the better and safer solution to using just about any kind of fish oil products on the market for our furry babies because not only the way they are processed but also, because the plastic containers the oil is put in goes rancid very quickly once opened. So, this is the safest solution to any kind of fish oils. I am on my second container and plan to keep getting this for my doxie, it has helped her coat greatly.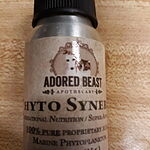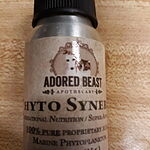 Easy to give
Review by Leslie S. on 22 Oct 2019
review stating Easy to give
Better than salmon oil
Good supplements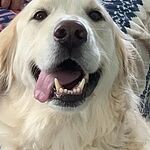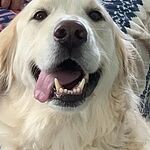 I got energy, got some photo synergy
Review by Anthony S. on 12 Aug 2019
review stating I got energy, got some photo synergy
My dogs love this stuff. I love this stuff bc I know my dogs are getting their omega 3s from a very bio-available source that is also very sustainable. It also last a long time bc it requires only 1/16 tsp per day per dog.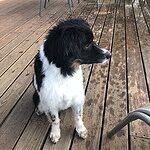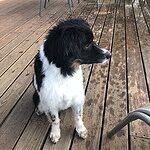 Q: If we're trying to protect from heavy metals, why is this packaged in aluminum?
A: Because it needs to protect the product from light.
Q: Is phytoplankton a source of Omega 3's and therefore an alternative to fish oil? You do not specifically state that it is a reliable source of Omegas.
A: Yes, marine phytoplankton is the reason fish is high in omega-3 fats. Fish are simply the middleman and you could feed the omega-3 rich phytoplankton directly to your dog instead.
Q: Another customer asked about the aluminum packaging. Is this packaging really aluminum? And if so your answer that it is necessary to use aluminum to protect from light does not make sense. Are there not other options for light-protective packaging that are safer, such as colored glass?
A: Hi there! Aluminum will keep the product from oxidation ... but there is a sprayed lining in the canister so the product doesn't touch the aluminum because we know that packaging safety is a concern for our customers (and for us).
Q: Would this be a replacement for krill oil, or would I need to feed both?
A: You would just need to feed Phyto Synergy. :)
Q: Is this a liquid or powder?
A: Hi Kelly, It is a powder. :)