Filter Reviews
Results
Improvement
Condition
Allergies
Quality
Look
Recommend
Ears
Feel
Packaging
Skin
Ingredients
...
Stools
Smell
Issues
Bag
Dog
Pup
Supplement
System
Amount
Taste
Difference
Gut
Results
Improvement
Condition
...
5.0 star rating

4.0 star rating

3.0 star rating

2.0 star rating

1.0 star rating
Great supplement
Review by Rhea B. on 31 Jul 2020
review stating Great supplement
A great supplement that my puppy loves . Her coat looks beautiful and she's so energetic
My dog seems to be
Review by Judy B. on 31 Jul 2020
review stating My dog seems to be
My dog seems to be doing much better since starting.
Barbara H.
5.0 star rating
Phyto synergy detox wonder
Review by Barbara H. on 22 Jul 2020
review stating Phyto synergy detox wonder
I purchased this product to help support the health of my 11 yo Shepherd cross. He had been increasingly sluggish and having yellow mucousy eyes and a dry nose. Have been working with yeasty best product as well to try to rid the allergies. The combination of adding the Phyto synergy seems to boost his immune system and help his liver sufficiently that his nose is now wet, His energy is good, no more yellow eyes, allergies improving. Thanks.
Anastasiya A.
5.0 star rating
Satisfied so far
Review by Anastasiya A. on 16 Jul 2020
review stating Satisfied so far
I have never thought to buy my dog vitamins but I don't think many people think about that. I think my dog is in better spirits than she used to be and her coat seems softer and healthier than before. She likes the taste and I add it to her food daily. It's been almost 2 months.
Michelle T.
5.0 star rating
Phyto synergy
Review by Michelle T. on 4 Jul 2020
review stating Phyto synergy
My 1 year old lab mix has had food allergies since 12 weeks old. Not common for a dog that age, but highly responsive to chicken, beef, dairy. Turkey has been the only food as her protein she could tolerate. I've been using the phytoplankton and healthy gut regimen daily and have seen very good results over gradual period of time now approaching 1 month. Coat went from dull to shine, and happened to be balancing out her nutritional support. Definitely recommend using, both products together give a greater balance also I believe!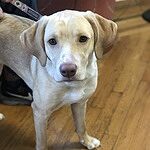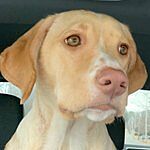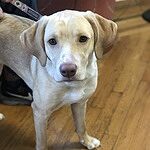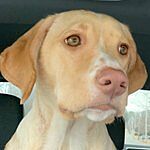 Q: If we're trying to protect from heavy metals, why is this packaged in aluminum?
A: Because it needs to protect the product from light.
Q: Is phytoplankton a source of Omega 3's and therefore an alternative to fish oil? You do not specifically state that it is a reliable source of Omegas.
A: Yes, marine phytoplankton is the reason fish is high in omega-3 fats. Fish are simply the middleman and you could feed the omega-3 rich phytoplankton directly to your dog instead.
Q: Another customer asked about the aluminum packaging. Is this packaging really aluminum? And if so your answer that it is necessary to use aluminum to protect from light does not make sense. Are there not other options for light-protective packaging that are safer, such as colored glass?
A: Hi there! Aluminum will keep the product from oxidation ... but there is a sprayed lining in the canister so the product doesn't touch the aluminum because we know that packaging safety is a concern for our customers (and for us).
Q: Would this be a replacement for krill oil, or would I need to feed both?
A: You would just need to feed Phyto Synergy. :)
Q: Is this a liquid or powder?
A: Hi Kelly, It is a powder. :)