Filter Reviews
Condition
Results
Packaging
Allergies
Improvement
Look
Quality
Skin
Recommend
Feel
Ears
Smell
...
Ingredients
Issues
Gut
Oil
Stools
Body
Boy
Taste
Dog
Bag
Benefits
Girl
Condition
Results
Packaging
...
Allergies
Improvement
Look
5 star rating

4 star rating

3 star rating

2 star rating

1 star rating
Michelle T.
5 star rating
Phyto synergy
Review by Michelle T. on 4 Jul 2020
review stating Phyto synergy
My 1 year old lab mix has had food allergies since 12 weeks old. Not common for a dog that age, but highly responsive to chicken, beef, dairy. Turkey has been the only food as her protein she could tolerate. I've been using the phytoplankton and healthy gut regimen daily and have seen very good results over gradual period of time now approaching 1 month. Coat went from dull to shine, and happened to be balancing out her nutritional support. Definitely recommend using, both products together give a greater balance also I believe!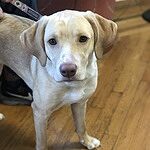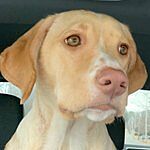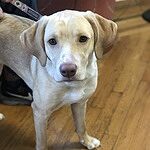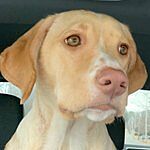 Great High Quality Product
Review by Mindy B. on 3 Jul 2020
review stating Great High Quality Product
It might look a little spendy, but I think it's worth it. My dog seems to really love the taste of it, I just add it to her food with a little water. I have been using it as a supplement to help her fight her lymphoma diagnosis by flooding her body with lots of antioxidants and clean nutrients!
Veronica M.
5 star rating
Excellent product! Will continue to
Review by Veronica M. on 2 Jul 2020
review stating Excellent product! Will continue to
Excellent product! Will continue to use 🙂
So Grateful for this product!
Review by Ellie G. on 25 Jun 2020
review stating So Grateful for this product!
I love shopping at the DNM Market! The products have been vetted by knowledgeable folks and help me feel safe about feeding them to my furry family! Phyto Synergy is at the top of that pyramid. They've taken A good concept and made it great! My dog is a rescue and was spayed at a very early age and the OFA's in Phyto Synergy protect her joints, plus keep her coat soft and shiny, and her skin in great shape.
High quality phytoplankton!
Review by Jillian P. on 25 Jun 2020
review stating High quality phytoplankton!
I love this product, a little goes a long ways! Great for my dog too!
Q: If we're trying to protect from heavy metals, why is this packaged in aluminum?
A: Because it needs to protect the product from light.
Q: Is phytoplankton a source of Omega 3's and therefore an alternative to fish oil? You do not specifically state that it is a reliable source of Omegas.
A: Yes, marine phytoplankton is the reason fish is high in omega-3 fats. Fish are simply the middleman and you could feed the omega-3 rich phytoplankton directly to your dog instead.
Q: Another customer asked about the aluminum packaging. Is this packaging really aluminum? And if so your answer that it is necessary to use aluminum to protect from light does not make sense. Are there not other options for light-protective packaging that are safer, such as colored glass?
A: Hi there! Aluminum will keep the product from oxidation ... but there is a sprayed lining in the canister so the product doesn't touch the aluminum because we know that packaging safety is a concern for our customers (and for us).
Q: Would this be a replacement for krill oil, or would I need to feed both?
A: You would just need to feed Phyto Synergy. :)
Q: Is this a liquid or powder?
A: Hi Kelly, It is a powder. :)