Filter Reviews
Instructions
Results
Customer Service
Allergies
Quality
Support
Recommend
Ears
Staff
Issues
Stools
Sense
...
Directions
Dog
Information
Hair
Puppy
Difference
Gut
Life
Pup
Price
Health
Kit
Instructions
Results
Customer Service
...
Allergies
Quality
Support
5.0 star rating

4.0 star rating

3.0 star rating

2.0 star rating

1.0 star rating
Pamela W.
5.0 star rating
Pet Wellness Life Stress Scan
Review by Pamela W. on 22 Jul 2020
review stating Pet Wellness Life Stress Scan
We did this for our 7 yr old Wheaten Terrier, Rio. Rio has been itching and scratching and biting for months now. We decided that we needed to take steps to find out what her issue was.
What we found out is that it is a combo of not just food allergies but also environment and emotional. We had the food pretty well in hand but she needed some support from some natural supplements.
We are very glad we did this scan even though we still have a ways to go it has helped us to eliminate some foods that she is sensitive to and helped us decide on our next steps.
The company Glacier Peak Holistics was very kind and knowledgeable and easy to work with.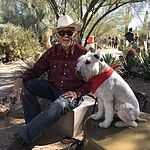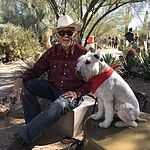 Dianne L.
5.0 star rating
Life Stress Scan
Review by Dianne L. on 20 Jul 2020
review stating Life Stress Scan
Glad I had it done. Results were easy to understand and apply for my dog's benefit.
Great Information
Review by Peggy K. on 11 Jul 2020
review stating Great Information
My dog has had itchy bumps for several years and nothing has helped. I kept wanting to know the cause and when I saw this I thought it could give me an idea of what might be causing her problem. Sure enough it highlighted several things that I was doing that could be causing her problems. I talked to a consultant at Glacier Holistic and they walked me through their protocal and was so helpful. I would recommend anyone having a problem with their pet to have this done it's well worth it!
Great company
Review by Darla W. on 8 Jul 2020
review stating Great company
I have purchased a few items and always have received professional service and quality items for my pet
Test
Review by Inga J. on 3 Jul 2020
review stating Test
Received my dog's test results. He is healthy dog,
but wanted to know if he had any food allergies. From the test it shows he is allergic to chicken, which I thought he was allergic to beef. Hopefully its accurate. Test results were in time not even delayed and customer service is great. Thank you.
Q: Can I order this from Australia and send it back for some results ?
A: Hi there, I am sorry but we don't do international shipping. We hope to get there one day!
Q: Would like to know more of how they test for these sensitivities. I feed my girls free-range organic chicken and beef plus free-range organic eggs. Just wondering how they test?
A: Hi Bonnie, The Pet Wellness Life Stress Scan uses the biofeedback analysis and hair and salvia method for assessing immune imbalances and identifying over 300 stressors in your pet's diet and environment. Then it can give you an easy to follow road map from binging your pet back into balance. :)
Q: How long does it take to get the results back? The reviews mentioned paying extra to get the results in a timely manner. Is this correct?
A: Hi there, some people may be referring to the shipment options to get the scan. We offer different shipment methods depending how fast you want the package. Once the scan is received back, it can take between 10-14 days to get your results.
Q: This is a money back item as well
A: Hi Jasmine, yes it does. :)
Q: We have 2 dogs. Will one kit allow me to take sample for both dogs?
A: Hi Mary, we recommend doing the whole kit till finished for one dog for the best results. You can try one kit for both and give the recommend dosages for each dog's weight but you might not get the full benefits at the end.