Filter Reviews
Mom
Issues
Cough
Care
5 Stars
Medicine
5 star rating

4 star rating

3 star rating

2 star rating

1 star rating
Numo Care-Lung Support
Review by Malka H. on 14 Oct 2019
review stating Numo Care-Lung Support
The cough after drinking water was a symptom of our scottie's asthma. After a few days of using this product, the coughing stopped completely. When the bottle was done, the cough returned after a few weeks. Another bottle was ordered and the cough again disappeared. It really helped for us. The doctor also said it was a safe and o.k. remedy.
Really helped my 12 yr old Lab
Review by Renee M. on 3 Sep 2019
review stating Really helped my 12 yr old Lab
My 12 yr old Chocolate Lab has Laryngeal paralysis. He sometimes gets a raspy, wet cough and excess saliva and mucus in his respiratory system. Since using the Lung Support I have noticed a significant decrease in fluid build up. My husband sometimes forgets to put it into his food and we can really notice the difference. We have a daily regimen for our boy and this is definitely at the top of the list. Thank you!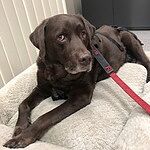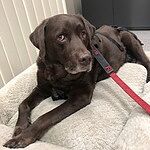 Will keep my dogs on it.
Review by Bruce H. on 20 Aug 2019
review stating Will keep my dogs on it.
I bought this for one of my 14 year old mini poodles that a vet diagnosed with MMVD over a year ago. I didn't proceed with the recommended course of treatment and he is doing very well (thank you CBD Oil) but sometimes I would notice his breathing rate was elevated. I started giving him the Numo Care and immediately noticed a change in his overall well being (more alert and energy) as well as his breathing at rest seems better.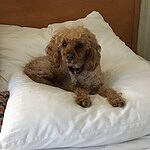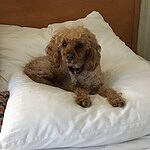 Trusting in DNM
Review by Diane B. on 1 Feb 2019
review stating Trusting in DNM
Comes a time when you just have to trust that a product is what it says it is and I've found that trust in DNM products. I have ordered the turkey tail in hopes of stopping a tumor my beautiful boy Bubba developed and CBD oil for Bubba and my Katiebear for her arthritis, and now I'm using the numo care for my MonaMi who suffered from valley fever respiratory and has become copd, having what looks like a smoker's lung. I trust that these products are doing their job and so far it seems they are, I still have all my babies with me and doing great!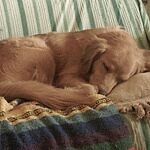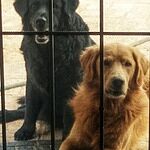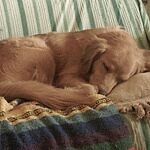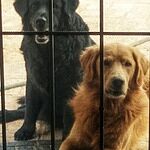 mark botkin
Review by Mark B. on 4 May 2020
review stating mark botkin
Noticed a difference BIG TIME her gurgling decreased significantly. Good product.
Comments by Store Owner on Review by Mark B. on 4 May 2020
Hi Mark!
Thanks for sharing your 5-star review with us!
Q: I wish the products I don't have alcohol in them . I wish the company would consider a non-GMO organic suspension other than alcohol .
A: The Grain Alcohol is an inactive ingredient in Numo Care, we have many other natural products that don't contain any form of alcohol. :)
Q: Will this product help little dogs who are prone to collapsed trachea? Would the alcohol in this product irritate the throat more?
A: Hi there, Numo Care is for the respiratory tract, not the trachea so while it can help keep airways flowing well, it won't have a direct impact on the trachea. If you are using a collar, I would stop. That's the single worst thing you can do to injure the trachea and thyroid.
Q: Thank you. I appreciate your answer. My dogs only wears a harness, never a collar. I learned that a long time ago, but great advice for people in the same situation that still use collars.
A: That is good! And no problem :)
Q: Can Numo Care be used for cats?
A: Hi there, I'm sorry this product is not for cats.
Q: I am concerned about the amount of alcohol in this product. I also think that the dog would be repulsed by it. As i read the label, it is 21%! Please let me know about the animal's reaction to it. Thanks.
A: Hi Dale, alcohol is used in many tinctures and the amount in the product is not toxic. Just make sure to give the recommended amount per weight.