Filter Reviews
Results
Improvement
Quality
Supplement
Feel
Customer Service
Issues
Stools
Health
Ingredients
Gut
Dog
...
Skin
Body
Effect
Pup
Difference
Tonic
Taste
Price
Levels
Bottle
Amount
Work
Results
Improvement
Quality
...
Supplement
Feel
Customer Service
5.0 star rating

4.0 star rating

3.0 star rating

2.0 star rating

1.0 star rating
Good for detox
Review by Todd R. on 23 Sep 2020
review stating Good for detox
I like to keep this on hand for the occasional detox and emergencies (like when my Airedale ate rat poison!). Purge, Vit K1 and this for a month and there were no issues.
Heather C.
5.0 star rating
Great for biannual detox
Review by Heather C. on 21 Sep 2020
review stating Great for biannual detox
I use this biannually- spring and fall to detox my Aussies. You never know what your dog may be absorbing from the environment, so it's very convenient.
Perfect addition to our nutrition
Review by Kelly N. on 19 Sep 2020
review stating Perfect addition to our nutrition
Perfect addition to our nutrition regimen!
Stephanie M.
5.0 star rating
Keeping him clean and healthy
Review by Stephanie M. on 18 Sep 2020
review stating Keeping him clean and healthy
We have used this for a while now and do see it helping his skin issues. He has had them his whole life with bouts of getting better. It isn't perfect right now but really close and I believe this is part of the solution. We rotate everything which seems to help the best. All raw eater. That also made a big difference, no more stinky dog smell.
Caitlin C.
5.0 star rating
Thankful for this product!!!
Review by Caitlin C. on 16 Sep 2020
review stating Thankful for this product!!!
My dogs liver enzymes were "slightly elevated" and so I freaked out as she is my child. I found this tonic online and I'm going to get her level retested in a couple months to see if there has been a difference. I find because I've added this to her diet, she has more energy and acts like an energetic, playful pup again. She is 9 1/2 year old boxer mix. I'm not sure if the energy is from the combination of the turkey tail, cbd and this product, but I will continue giving this to her knowing its an all natural way to heal her if anything is going on. Since taking these products she seems like a different dog. I'm so thankful for this website. They honestly have a solution to anything going on with your pup. I will update my review when her levels are retested.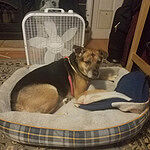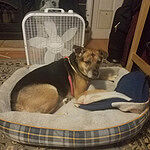 Q: My dog has anal gland cancer and either cancer or something else is in the liver (I'm not putting him through more testing to find out what it is) . Will this help him?
A: Hi Joanne, Liver tonic will help cleanse toxins out of the organs but it won't really work directly to 'cure' cancer. Instead, it helps support the rest of the body so it can fight better. Here is 2 articles you should check out for supporting cancer.
link
,
link
. I would also recommend CBD oil for the cancer. Here is the product :)
market.dogsnaturallymagazine.com/products/source-cbd-oil-500-mg
.
Q: My dog ha a grain allergy (plus a plethora of others that we can't figure out). Will the grain alcohol cause more problems?
A: Hi there, it is a very small amount of grain alcohol and will not harm your dog. If you are very concerned I would contact your vet with the ingredients before using.
Q: Will it help my dog who has stage 4 kidney disease?
A: Hi there, it would work as a detox for your dog and could help!
Q: My dog has elevated liver enzymes. I'd like to start her on this...how long should she take it? I know it says one bottle in the spring/fall, but could she take it longer if necessary? She's a 9 yr old lab.
A: Hi there, keep giving it to your dog with the recommended dosage until the bottle is finished. You are also only suppose to give this product to your dog twice a year.
Q: Does this product have to be added to food or can I just give the drops directly into the mouth after eating. Our dogs tend to not eat their food if they smell anything different on it.
A: Hi Mary, yes the liver tonic can be given directly into the mouth!