Filter Reviews
Results
Improvement
Quality
Ingredients
Customer Service
Feel
Enzymes
Skin
Issues
Stools
Dog
Coat
...
Taste
Supplement
Price
Food
Work
Difference
Level
Order
Effect
Numbers
Vet
Liver
Results
Improvement
Quality
...
Ingredients
Customer Service
Feel
5 star rating

4 star rating

3 star rating

2 star rating

1 star rating
Great cleanse for the liver
Review by Linda P. on 4 Nov 2019
review stating Great cleanse for the liver
My fur babies are using the Liver Tonic right now. I like to detox them in the fall to eliminate toxin they might have been exposed to during summer months. This summer they also had to get their 3 year rabies booster and I used the Anti-Vaccinosis after their appoinment as well. Now with the Liver Tonic to cleanse their liver they can start the winter as good as new!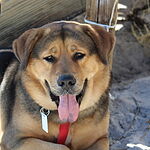 Goes along way too
Review by Belinda D. on 27 Sep 2019
review stating Goes along way too
Been giving to my girls almost a month. We will know at next blood tests how it goes liver # a little high last time Praying they go back to normal next test.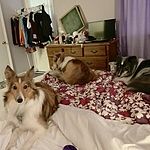 Will continue using
Review by Belinda D. on 26 Sep 2019
review stating Will continue using
With 3 older Shelties I will continue to use this!!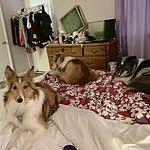 Peace of Mind
Review by Lorene L. on 8 Sep 2019
review stating Peace of Mind
I didn't think it was possible, but my dog has gotten more calm, settled and happy since I started her Liver Tonic "detox" (about 3 weeks now, with 4-5 weeks to go). It started with the raw diet, but each supplement I have added has made her healthier and happier and now, with the liver tonic, there seems to be even more improvement. Plus, I feel I'm doing all I can to help her get healthy and stay that way.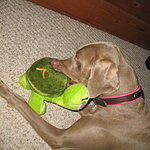 Love this
Review by Jenna C. on 5 Sep 2019
review stating Love this
This is a great product my Great Dane pup came down with a UTI and blocked tear duct after vaccines and I used this liver tonic, anti vacinosis, Phyto synergy, and some colloidal silver to clear her precious body and she was better in no time. I also used love bugs pre and pro biotics from this site as well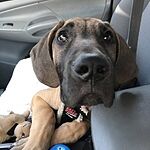 Q: My dog Hershey is a 5-6lb chihuahua and is 10 years old. She's been diagnosed with pancreatitis and showing beginning signs of liver damage. I ordered the CBD oil for her which I'd like to start on her tomorrow. However, I just found the liver cleanse drops. Can she take both?
A: Hi Aileen!
Liver Tonic works great as a detox! This can help filter out toxins and many use it for liver and kidney issues. You can give CBD Oil alongside Liver Tonic as they will both benefit overall health.
Q: About 2 months ago I gave this to my dog for 30 days. I did not realise I had to use the whole bottle and was going to give her the remainder of the bottle in spring. Will this be okay? Or what would you suggest?
A: Hi Sabbie!
Liver Tonic is recommended to give daily for 30-60 days, (or until the bottle is done), for the complete detox. There is no harm in stopping prematurely and you can pick up from where you left off at any time.
Q: Do I need to give this to my dog before, during or after eating? If I give it to her 20 min or so before eating will it help with better absorption?
A: Hi April!
The suggested way to give Liver Tonic is directly on your dog's food. You can give it 20min before if you'd like. It doesn't make much of a difference!
Q: Would there be any contraindications to this product?
A: Hi Julie!
Liver Tonic can work to help filter out toxins and detox your dog's liver. There are no warnings against using this product with another. It is always best to check with your holistic vet!
Q: Is this something my dogs can stay on or is it to be given intermittently. I have 2 dogs with high liver enzymes and 1 that had a bout of pancreatitis. They are all on multiple medications for health issues.
A: Hi Ali!
Liver Tonic can be taken consecutively for 30-60 days to support liver, gallbladder, kidney and pancreas health. It can be used 2-3 times per year to maintain organ function.

Adored Beast suggests for chronic/symptomatic animals, it can be used for longer than 60 days for dogs with elevated liver enzymes or other chronic conditions.