Filter Reviews
Results
Improvement
Customer Service
Heartworm
Shipping
Weather
Feel
Issues
Smell
Dog
Solution
Chemicals
...
Amount
Difference
Treats
Energy
Girl
Food
Help
Bottle
Options
Alternative
Work
Pup
Results
Improvement
Customer Service
...
Heartworm
Shipping
Weather
5 star rating

4 star rating

3 star rating

2 star rating

1 star rating
No more chemicals
Review by Karen S. on 12 Jan 2020
review stating No more chemicals
I'm very happy to have found a chemical-free way to prevent heartworms!
Comments by Store Owner on Review by Karen S. on 12 Jan 2020
Hi Karen!
Thanks for sharing your 5-star review with us!

We are happy that you went with the natural Heartworm solution for your cutie!
Great Product!
Review by Linda P. on 4 Nov 2019
review stating Great Product!
The HWF is wonderful! I feel so good about using a natural product to protect my pups from heart worms. I gave them a maintenance dose all summer and they are still on it now thru the fall. Great product!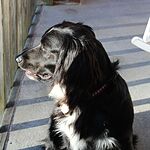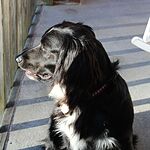 HWF non chemical protection
Review by Lori W. on 23 Oct 2019
review stating HWF non chemical protection
I have used HWF for my dog for two summers now. I have her tested for heartworms and she's never had them. There are mosquitoes on our farm in Ohio, and I have even come across her napping with a mosquito buzzing around her head. I'm sure that like us she gets the occasional bite but she is always heartworm free! I love not giving my dog chemicals.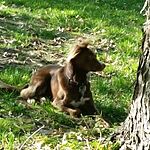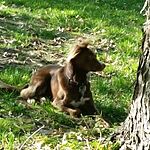 Anastasia G.
5 star rating
just peace of mind
Review by Anastasia G. on 7 Oct 2019
review stating just peace of mind
my dogs don't have heartworms but i give them all the maintenance dose just as a preventative measure. i live just north of Houston, tx and it's practically humid, mosquito season 9 months of the year. since i refuse to give my dogs any of the traditional preventative medications, i feel good about giving them this and letting them play outside a little more than i normally would without it.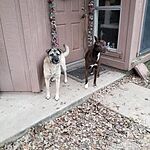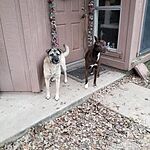 Safest Alternative
Review by Denise B. on 28 Sep 2019
review stating Safest Alternative
I'm using this product for my puppy. I'd rather use a healthy,natural ingredient heartworm prevention than the Big Pharma toxic alternatives. I add this to her food and she's fine with it. And of course, no side affects whatsoever.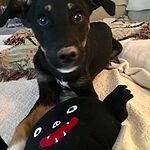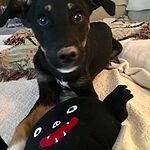 A: Any product requires 20% alcohol to be FDA approved unfortunately!!
Q: Hello,
My dog has heartworms, what is your success rate with this product, is it guaranteed to cure heartworms? Thanks, Carrie
A: Great question! I'm afraid nothing in life is guaranteed but we've had really, really positive reviews of this product. The manufacturer (Amber Technology) is very good and if you contact them, they're very happy to talk about case studies on any of their products. I hope this helps!
Q: Garlic and hops are toxic to dogs. Why are they in this product?
A: Hi there - garlic is not toxic to dogs. The devil is in the dose. Do you know there's a fatal dose of water? The amount of garlic needed to cause any changes to blood cells (but not symptoms in the dog) is 75 cloves to a Golden Retriever sized dog. At smaller amounts, garlic is not only safe and beneficial, but it's approved by the FDA. I hope this helps ... it's a common misconception. :)
Q: I am on day 5 of giving HWF to my puppy as a HW preventative. Dosing as recommended on bottle once a day. Nothing else in his diet has changed. He is experiencing diarrhea. Could this be caused by HWF? If so, how do you recommend we proceed?
A: Hi Freedy, depending on how old your pup is, we usually don't recommend products until they are 6 months old. Also, all dogs have different sensitivities so there could be an ingredient in HWF your dog has a sensitivity to. Since it is day 5 though and it didn't affect your dog before, it may not be the HWF. If your pup is still experiencing diarrhea, try stopping the product and seeing if the diarrhea stops as well. I hope this helps!
Q: what can i give a 10lb dog for dry eye