Filter Reviews
Healing
Surgery
Dog
Spots
Work
5.0 star rating

4.0 star rating

3.0 star rating

2.0 star rating

1.0 star rating
Jessica H.
4.0 star rating
Honey Cure
Review by Jessica H. on 2 Sep 2020
review stating Honey Cure
I was able to try it out after my dog had scratched sores into her forehead one night. The skin healed faster than the antiseptic that I would usually spray onto her scrapes. It stayed on the skin good as long as the area was dry. The only negative is that there are some larger crystals in it which makes it hard to spread onto sensitive sores.
Sandra S.
5.0 star rating
Amazing product
Review by Sandra S. on 10 Jul 2020
review stating Amazing product
Love love love great wound product that is all natural works fast and it's just simply amazing!!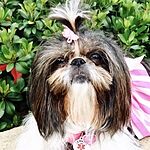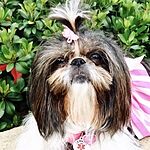 Excellent wound care product
Review by Susan T. on 29 May 2020
review stating Excellent wound care product
I bought this product to use on some open sores on my dogs face from rubbing it due to allergies and within 3 days they were pretty much healed. Definitely recommend it!!
Paw pad injury
Review by Cathy D. on 25 May 2020
review stating Paw pad injury
My daughter's dog sustained a laceration on one of the pads on his right front paw. Since it was after hours, and during lockdown, we took care of it ourselves using Honeycure and a thick bandage for padding. It healed without complications.
Geraldine
5.0 star rating
Honey manuka
Review by Geraldine on 27 Jan 2020
review stating Honey manuka
It works! My Fancy creates hot spots. I put a little on and bandage. It took about 3 days. Fancy even realized it was helping her.. Satisfied with this Honey of a cure!
Comments by Store Owner on Review by Geraldine on 27 Jan 2020
Hi Geraldine!
Thanks for sharing your review with us!

Happy to hear that Manuka Honey has helped out Fancy!
Q: How do you store the jar of Manuka Honey and what is the shelf life?
A: Hi Lynn!

You can store HoneyCure in a cool dark area away from direct heat, a pantry shelf would be just fine. It has a shelf life of 3 years but doesn't go bad, it just gradually loses medicinal potency.
Q: What is the UMF OR MGO levels?
A: Hi Ana,

It has a UMF 15+
Q: Can HoneyCure Manuka Honey be used on humans also??
A: It isn't tested for human use but yes, I'm using it for myself and it's working!
Q: Can this be used for cats?
A: Hi Susan!
Yes, you can!
Q: I'm curious if this product will heal my puppy paws ?? Zoey had a accident with escalator being stuck in it. She isn't surgery candidate. I want to know what I do for her so can get better and walking again. I'm so worried about this if it will help Zoey get better. It's so sad to see her like this. If anyone can let me know if use it recently.
A: Hey Boneso!

We're sorry to hear about Zoey's paws! This product can definitely be helpful in healing wounds and keeping infection at bay. You may want to reach out to a holistic vet to dicusss some more treatment plans for her.