Filter Reviews
Results
Improvement
Quality
Gut
Ingredients
Skin
Vet
Issues
Ears
Stools
Chemicals
Found
...
Supplement
Spots
Taste
Dog
Coat
Grass
Difference
Price
Girl
Food
Help
Work
Results
Improvement
Quality
...
5 star rating

4 star rating

3 star rating

2 star rating

1 star rating
ABSOLUTELY GREAT !!!!
Review by Vicky on 24 Nov 2019
review stating ABSOLUTELY GREAT !!!!
Been buying for about 2 years. It's great for just about anything. Started it for digestive issues. Results we're almost instantly and my little dog BabyGirl loves it. No problem at all with feeding it to her because she's kinda a picky eater.... not any more. All your products are great and I really trust you guys. I don't buy anything for her from any other website.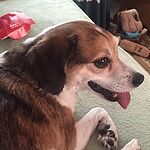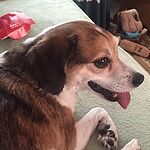 So good!
Review by Teresa H. on 20 Nov 2019
review stating So good!
My dog has IBD, I found Gut Soothe to have such great ingredients, my holistic vet totally approved! I will continue to reorder this, it works!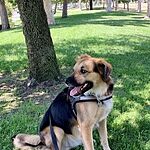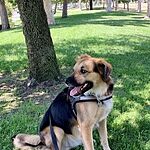 It helped a lot!
Review by Holly P. on 22 Aug 2019
review stating It helped a lot!
Thanks for this product. My Puli had been having issues with his poopage, and this is a breed NOT well-suited for diarrhea. Gut Soothe definitely helped!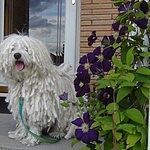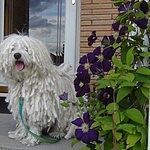 Great product, really works
Review by Sandra on 1 Jul 2019
review stating Great product, really works
I have a Aussie that has developed IBD and thought I would give it a try. This has really helped with the diarrhea and bloating and Maxine is a much happier dog.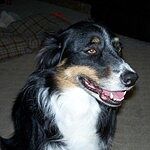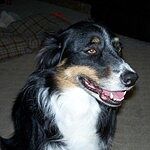 Go to product
Review by "Emily B. on 14 Jun 2019
review stating Go to product
I find this product very effective when used on a female that had random , intermittent HGE symptoms. Once beginning this product her episodes dramatically reduced in frequency the first month, then completely gone after that. After 6 months, I stopped the gut soothe and symptoms slowly began again after 3 weeks. So have sent stool to Anibiome.
Q: How many teaspoons are in this bottle. I have a 98 lb Newfoundland so she would need 2 teaspoons. How long would like last for her?
A: Hi Jacqueline, it will last you 34 days. :)
Q: I purchased this recently and my 23 pound JRT mix has been on it for about a week now. She has had digestive issues which is why I purchased this. I had her on Six Gents herbal formula for about six months which seemed to be helping but thought I would try this product. But it seems to disagree with her. She is acting nauseous since starting the Gut Soothe. I am going to stop it for a few days to see if this goes away. If it does, I would like to return it. How would I do that? Thanks.
A: Hi Robin, I'm sorry to hear this product may not be for your dog! I would look at the ingredients to see if your dog has any sensitivities. We do offer free returns and shipping and we would be happy to help you with that! Just email us at
market@dogsnaturallymagazine.com
and we will help you out and maybe find something better for your dog!
Q: Can this be used on a cat with tummy troubles ?
A: Hi Wendy! Yes, it can be given to cats as well : )
Q: My rescue was diagnosed with heartworm and so far we have opted for the "slow kill" method because he is only around 2 years old and I can't see him on strict rest for the next 2 months. He will be starting doxycycline (100 mg 2 tabs 1x a day for 30 days) tonight and I wanted to know if this will help with any stomach issues he may have while on the antibiotics. Also will it help with overall strengthening of the immune system? Also, I give him CBD oil for a leg injury (when he was found he was so emaciated and weak the Dr. thinks that's what caused his hip to dislocate), and want to make sure these are safe to take together along with his medications for heartworm. Any information you can provide is appreciated. Thanks in advance.
A: Hi Bianca! The Gut Soothe shouldn't interfere with any medications. It's a pre/probiotic blend that contains natural digestive enzymes and the herbs aloe, slippery elm and marshmallow root that work to calm and soothe inflammation.
Q: What is the taste of this supplement? I tried "Perfect Form" from the Honest Kitchen and had high hopes - but it was so "herby" smelling and tasting that my dog refused to eat it. Just wondering if this is worth trying or if it is something else that will turn her off of eating altogether?
A: Hi Anne,

This has a sweet taste due to the herbs that are included. If your dog refuses to eat it, we have a 30 day money back guarantee so you have nothing to lose!