Filter Reviews
Improvement
Ingredients
Pain
Container
Taste
Difference
Supplement
Boy
Dog
Service
Improvement
Ingredients
Pain
...
Container
Taste
Difference
5 star rating

4 star rating

3 star rating

2 star rating

1 star rating
Green Eggs - With Green Lipped Mussel
Review by Jim K. on 20 Mar 2020
review stating Green Eggs - With Green Lipped Mussel
Look ... this shit works, plain and simple. I read what the ingredients were in this product and decided to give it a try. Like any health supplement or product, I maintained a "wait and see attitude" with my Rottweiler (Big B).

My boy is a senior now. While he may not be the athlete he once was when he was younger, I've been using the Green Eggs - Green Lipped Mussel product about 3 months now, and it has definitely made a difference. My boy is noticeably more mobile and more active. And the way he moves around, you can tell he has less discomfort.

I'd say it took about 2 months (2 jars) for me to see a noticeable difference. Fwiw he's 125 lbs. and in the twilight of his years, so if you feel like the quality of life is the most important thing for your pup, give this a try. I'm telling you, this works.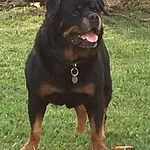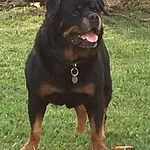 Comments by Store Owner on Review by Jim K. on 20 Mar 2020
Jim!
We're THRILLED to hear Green Eggs has been a game-changer for Big B! Thanks for the fabulous review!!
My GSD
Review by Angela P. on 22 May 2020
review stating My GSD
I bought the green eggs for our 5 yr old German Shepherd Mika. She would wake up stiff sometims due to a tick born disease. I've been giving the green eggs with mussels and she hasn't been stiff upon waking. She's also been more playful with our 1 1/2 yr old gsd puppy. I will be ordering more!
Seeing improvement
Review by Mary G. on 11 May 2020
review stating Seeing improvement
Used Green Eggs for my 13yr old lab and 7yr old golden pyrennes. Lab now jumps into the chair something she wasn't able to do before and golden pyrennes gets up more easily when he's been laying down. Definitely seeing improvement.
Green eggs
Review by Leslie P. on 11 May 2020
review stating Green eggs
I took this product to my holistic vet, and he said it had great ingredients in it.
Perfect Supplement!
Review by Donna S. on 10 May 2020
review stating Perfect Supplement!
Started my 5-year-old Golden Retreiver on this supplement when she started limping from what the vet thought might be a partial ACL tear. She had been on Rimadyl for two weeks with limited improvement so I added this as a supplement. Within a week, she was putting more weight on her leg so I took her off the Rimadyl (don't want that for longer than she really needs it). She's now on this only and is back to running and long walks. Returning to the vet this week for follow up X-ray and hoping to hear the swelling has greatly reduced. Really impressed with the product - using it with my 10 year old male as well and he's acting like he's three again!
Q: I give my dog Asta Zan-14 Turmeric & Red Algae. Would Green Eggs be better for her instead? She is 11 with arthritis in her spine and hips.
A: Hello!
According to recent studies and research, Green Lipped Mussels can be a very effective alternative to pain meds and even steroids. This blend is also a powerful anti-inflammatory and can even repair joints!
Check out this article right here:
dogsnaturallymagazine.com/green-lipped-mussels-dog
Q: Which company made green leave muscle what country Is it any allergy for this nutritions
A: Hi Yelena!
Four Leaf Rover is the creator of Green Eggs! This is a powerful blend of green-lipped mussels, poria mushrooms, curcumin, and eggshell membrane! This is a natural way to repair joints, reduce inflammation and can contribute to your dog's health! We sell this on our US market right here:
market.dogsnaturallymagazine.com/products/green-eggs
Q: How many teaspoons are in a container of Green Eggs? Also, will you be getting more Turkey Tail in? Thank you
A: Hi Elizabeth!
Green Eggs comes in a 63g jar. This is roughly 30 tsps in a jar. Turkey Tail should arrive very soon! Your email has been added to receive a notification as soon as it is in!
Q: How many tsp are in a jar?
A: Hi Bettina!
There is roughly 30 tsp in one jar of Green Eggs!
Q: If I just want to give this as a preventative are the doses the same? I have an 18 lb dog?
A: Hey Jess!
If you are using Green Eggs for maintenance, you can give this once a day and the dose will depend on the weight of your dog:

Dogs 10 - 25 lbs: ............ 1/4 tsp daily
Dogs 26 - 50 lbs: ............ 1/2 tsp daily
Dogs 50 - 75 lbs: ............ 1 tsp daily
Dogs 76+ lbs: .................. 2 tsp daily