Filter Reviews
Weight
Improvement
Quality
Powder
Benefits
Pain
Ingredients
Issues
Taste
Difference
Dog
Change
...
Jar
Price
Coat
Food
Supplement
Weight
Improvement
Quality
...
5 star rating

4 star rating

3 star rating

2 star rating

1 star rating
Patricia L.
5 star rating
It works
Review by Patricia L. on 4 Dec 2019
review stating It works
Lately I've noticed my 13 year old puppy was having trouble walking. I started her on hip & joint chews from the big box store, I didn't want her to have to wait a month before it to start taking affect. I started doing research on this site ( I also purchase HWF for my other dog ) and decided to give this product a try. By day 5 she started running again. Not every day is a good day for her but I have noticed a change in her. My jar is almost empty so I will be ordering this again. I'm so glad I found this company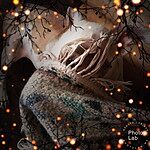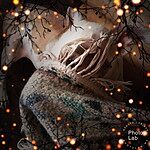 Comments by Store Owner on Review by Patricia L. on 4 Dec 2019
Hi Patricia!
Thanks for sharing your glowing review with us!

Hip & Joint Golden Paste Powder is a simple yet effective blend that can target joint and mobility issues! It is such great news to hear that your puppy is back on her feet again!
Golden paste.
Review by Joseph M. on 3 Nov 2019
review stating Golden paste.
We've had our 10 year old lab Herman on pain pills for over a year. He's had shoulder surgery and he has arthritis. I've become determined to get him off the pills. I began experimenting with the paste. Literally yesterday I called my wife to tell her how he was running around the yard like a puppy. So glad I found this.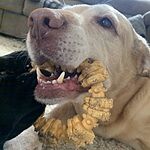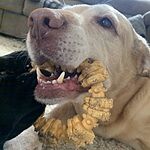 For Me a Time Saver
Review by Mary M. on 9 Oct 2019
review stating For Me a Time Saver
I have been making my own golden paste for a long time. I was giving it to my dogs because of its cancer fighting properties. Now that they are seinors it has reduced the arthritis pain greatly and my 14 y/o runs around like a puppy. If he misses a dose he does slow down and moves stiffly. The product is very convenient.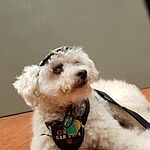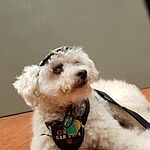 A Spicy Alternative
Review by Alli K. on 8 Oct 2019
review stating A Spicy Alternative
My dog Mia is a senior and loves the taste of this product and it's making her like to go up steps again...she suffers from arthritis and has gotten more mobile since using this product.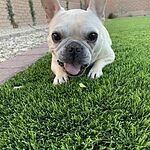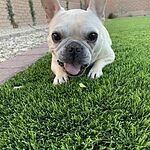 Good stuff
Review by Diane P. on 4 Aug 2019
review stating Good stuff
We noticed a difference in our 13yr old dog's mobility within a week! More energy and being able to walk better. He also loves the flavor.