Filter Reviews
Improvement
Results
Color
Allergies
Yeast Infection
Yeast
Smell
Feet
Skin
Ears
Infection
Issues
...
Taste
Coat
Kit
Hair
Dog
Head
Diet
Help
Spots
Difference
Girl
Scratching
Improvement
Results
Color
...
Allergies
Yeast Infection
Yeast
5 star rating

4 star rating

3 star rating

2 star rating

1 star rating
Patricia P.
5 star rating
Stopped the itching
Review by Patricia P. on 28 Nov 2019
review stating Stopped the itching
Within a few days all 3 of our dogs have stopped the


Within a few days all 3 of our dogs have stopped
licking and itching. Very happy with this natural formula, highly recommend!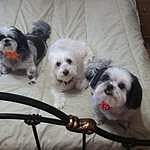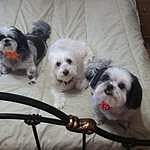 Comments by Store Owner on Review by Patricia P. on 28 Nov 2019
Hi Patricia!
Thanks for sharing your review with us!

Glacier Peak can be the answer to your dog's yeast and skin issues! It looks like your three pups are doing very well! :)
WOW WEEEEEE
Review by Debbie J. on 11 May 2019
review stating WOW WEEEEEE
Been using now for a week this is amazing I am highly recommending this to all pet owners I work with the service dog that has itchy feet she hasn't touched her feet her ears look better her skin looks better she's not itching anywhere ,,,,, HIGHLY IMPRESSED!!!!!! A must have for EVERY PET OWNER!!!!!!
I am so GRATEFUL FOR THIS PRODUCT IT IS REPLACING 3 Vet RX's !!!!!!!!
You can clearly see a noticeable difference in pickle even in her appetite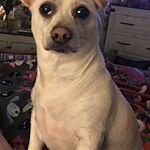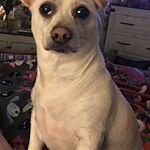 Christine S.
5 star rating
Stubborn Yeast infection
Review by Christine S. on 5 Dec 2018
review stating Stubborn Yeast infection
My dog has been struggling with yeast infections, skin issues that eventually lead to Staff infection. She has been on apoquil and cytopoint shots. I have had her off those now for 6 months. Glacier peak is one of the supplements I'm using to treat these issues. She is not 100 percent better yet but I feel we are on the right track. Dogs naturally products have been a huge part of her recovery. I also use the Colostrum, and the Love bugs probiotics. I will not go back to traditional Medicine for my dog again. That made my dog worse. Thankfull for Dogs naturally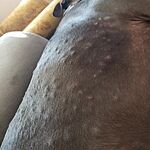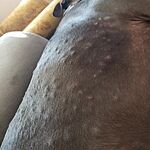 Great product!!
Review by Linda T. on 12 Jul 2018
review stating Great product!!
My abby is itching and biting less. I'm so thankful. We are all sleeping so much better. Also, she is on healthy healthy gut too. The only food she can eat is rabbit.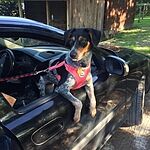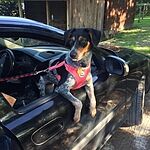 Allergy relief
Review by Sonja O. on 4 May 2018
review stating Allergy relief
Our 5 year old Lab has seasonal allergies, with runny eyes, and constant scratching. Our vet put him on meds that I was skeptic about, plus the cost was close to $200.00 for 30 tablets!!
So far, we've given him these drops 3 times and his eyes are so much cleaner, and the scratching has disappeared!
Our dog had been so unhappy with very little play and that has all changed. We hope this product will continue to work for him in the long run, but from what we've seen so far, it is a great product for his allergies!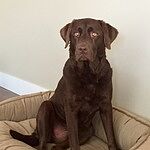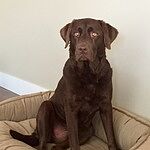 Q: Will this product eliminate a yeast infection? I have a 2-1/2 yr old std smooth Dachshund that has been on 2 rounds of Ketoconzole. She just finished the last round and I hope the fur loss and licking feet does not come back.
A: Yes, this product helps eliminate yeast infections. :) If you have more questions don't hesitate to call us at
1-877-665-1290
Ext 2.
Q: Just received Glacier Peak Gold. Instructions on bottle says to put in food. Can it also be put directly in mouth?
A: Hi Karen, Yes! It can be put in your dog's food or directly in his or her mouth. :)
Q: I have a 58 lb lab/boxer mix, so how long would a bottle last?
A: Hi there, it depends if you do the recommended dosing or not. :)
Q: Using the recommended dosage, how long would a bottle last for a 58 lb lab/boxer mix?
A: Hi Crystal :) it should last 30 days!
Q: how long and how often do you use this product? Until the rampant itching, licking, and head shaking stop? Do you use it daily for preventative measures?
A: Hi Beth, depending on how much your dog weighs you can give the product to your dog up to 4 times a day in their food or directly in the mouth. We also recommend using the whole bottle. Once you are done the bottle, watch the symptoms to see if you need more or if you can stop using the product. :)