Filter Reviews
Size
Results
Alternative
Treats
Ticks
Fleas
Size
Results
Alternative
...
5 star rating

4 star rating

3 star rating

2 star rating

1 star rating
Danielle G.
5 star rating
Great !
Review by Danielle G. on 1 Jul 2019
Works great to get dog areas clean. I use it with the tea and flick spray and its great!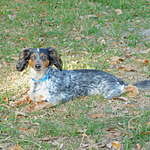 Great stuff
Review by Amy B. on 25 Jun 2019
I purchased Flea Dust to use with the bar soap and spray. It is working well and it has prompted me to buy a 50lb bag of human food grade diatomaceous earth for the yard perimeter. We are flea free and all the other bugs like ants, earwigs, spiders, mites seem to be gone too. I appreciate the product and the idea to expand it to our yard. It is safe and effective for our puppies too!
Works quite well!
Review by Debra A. on 25 Sep 2019
This is safe to put everywhere, we even put on our two chihuahuas with great results. Great buy! Great between Trfexis days toward the endof giving new ones, on our sofas, chairs, cars , and outside. Small size however. Weplan to buy more, but will have to find larger sizes.
Great product
Review by Lynn C. on 23 Sep 2019
Easy to use and effective. Safe for dog bedding & dog! Dogs didn't seem to mind it after I worked it into their bedding a bit.
This worked well on fleas!
Review by Karen W. on 15 Sep 2019
Dusted the dog and within a day she was scratching less and after 3 days she wasn't scratching at all....Had to repeat about 10 days later - same results - it is great to have a non toxic way to control fleas!
Q: Is this diatomaceous earth food grade?
A: Hi Joanne!
Diatomaceous Earth is designed to be used externally only on your pet's bedding, furniture and can even be sprinkled on your pet. Though it is natural, Mendota Pet suggests avoiding getting dust in your dog's eyes, nose, and mouth.
Q: How often to you have to use it.
A: Hi Reva!
MENDOTA Pet recommends sprinkling the dust on your pet's bedding, as well as on carpets, furniture and anywhere else your pet hangs out. They suggest to let the dust set for 24 hours and then it can be vacuumed up. You can also sprinkle this directly on your pet as needed.
Q: If your directions say, "Avoid getting dust in eyes, nose and mouth" why would I want to put it on my dog or his bedding?
A: Hi Kathy!
The DERMagic Flea Dust is completely safe! It just may irritate your pup if it gets in their nose or eyes - not harmful, just irritating to them if this happens.
Q: Does it work for ticks as well?
Q: What is the shelf life of this product once opened?
A: Diatomaceous Earth is a naturally occurring fresh water sediment, (also known as DE, Diatomite, or Kieselgur) composed of microscopic remains (shells) of prehistoric diatoms; the most common form of phytoplankton. Since it's already ancient sediment, even in the processed state it has an incredible shelf life :)