Filter Reviews
Improvement
Results
Support
Allergies
Scratching
Skin
Issues
Feet
Effect
Dog
Ears
Hair
...
System
Coat
Container
Spots
Supplement
Girl
Alternative
Taste
Difference
Use
Help
Pup
Improvement
Results
Support
...
Allergies
Scratching
Skin
5 star rating

4 star rating

3 star rating

2 star rating

1 star rating
Bovine colostrum
Review by Anna B. on 26 Sep 2019
review stating Bovine colostrum
I use this to boost my dog Immune system I feed a raw diet and I feel it has help and more to the diet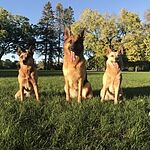 Four Leaf Rover bovine colostrum is AMAZING because it works!
Review by Maria C. on 23 Sep 2019
review stating Four Leaf Rover bovine colostrum is AMAZING because it works!
My German Shepard had sever allergies and was on Apoquel for 2-weeks before I started giving him Four Leaf Rover bovine colostrum. I saw results in 2-3 days, he's 65lbs and I only give him 1/4tsp once a day. He has not shown allergy symptoms since he started this colostrum. I must add that I also changed his diet, but I did not see significant improvement until he started the colostrum. My pupper does does not show a single sign of allergy symptoms, not one. Even on Apoquel he was still licking his paws over 2-3 times a day. Four Leaf Rover bovine colostrum works better than prescription allergy medication. Thank you Dogs Naturally for making natural products that give me peace of mind.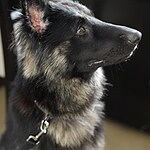 Comments by Store Owner on Review by Maria C. on 23 Sep 2019
Hi Maria!
Thanks for sharing that glowing review with us!

It is great to hear that you have moved away from those harmful medications and switched to a natural solution! Apoquel works to suppress allergies without actually solving them! Giving Colostrum daily can contribute to a healthy immune system and fight off skin issues!

All the best to you and your GSD!
Helps build the immune system
Review by Susan P. on 23 Sep 2019
review stating Helps build the immune system
My newfoundland dog will get skin issues at certain times during the year when the pollen count is high. Adding Bovine Colostrum to his diet when this occurs helps control the itchiness that he normally experiences. I only need to add 1/2 t to his food once a day making this product economical to use.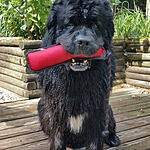 Colostrum
Review by Mary E. on 20 Sep 2019
review stating Colostrum
I've been using this product on my pups for the past year and they've been doing great. I've initiated it to help with spring to fall allergies.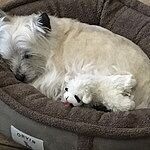 This product helps with Allergies!
Review by Steven M. on 12 Sep 2019
review stating This product helps with Allergies!
In an effort to not go to the vet for my dogs allergy shot, I ordered and have been giving the Bovine Colustrum and Probiotics and the Turkey Tail Mushrooms to my pal for a few weeks now. I am now pretty confident that this combo has helped him a lot. He still scratches a few times a day, but it has alleviated the itching by 70%. It's not a cheaper solution, but I feel much better knowing I'm giving him healthy things and not suppressing his immune system like the Apoquel or Cytopoint injections do.
Comments by Store Owner on Review by Steven M. on 12 Sep 2019
Hey Steven!
Thanks for sharing this glowing review with us!

Four Leaf's Colostrum and Turkey Tail Mushrooms can be the ultimate combination in helping strengthen your pal's immune system and contributing to an overall healthy lifestyle! I appreciate the care and determination that you have shown to keep your dog on a natural healing path!

Take good care! :)
Q: I have been given some frozen colostrum. Would the dosage be the same or should more be given. I can not find any info about how much to give as all websites gives a dosage for a powder product
A: Hi Bernadette,
We don't have that info available either but you could reach out to a holistic vet that may be able to give you more direction. Look for one that specializes in nutrition.
ahvma.org
Q: I want to know what the % of IGG in your colostrum
A: Hi JF,

The colostrum is listed at 15% IGG
Q: what is the IGG for the new brand colostrum? I don't see it listed anywhere on the label or webpage for the Four Leaf Rover Colostrum. Thank you!
A: Hi Rick,

The IGG is listed at 15%
Q: Hello,
My dog has allergies they were pretty bad he's a little 16.5 lb RATT TERRIER 5 YEARS. They seem to be pretty under control right now I changed his diet after I did the test from Glacier Peak my question is this do you feed this on top of the food or 20 minutes before and if so do I mix it with something and shoot it down his throat? & how often do I do this? He seems pretty good right now no hot spots or patches of hair missing he usually rips the pads off his feet to get to the itch :-( hasn't been doing that but I have noticed that his Quicks of his nails have blood in them that might have been him sneaking a snack that he wasn't supposed to have at my mother's house? Do you have any idea if the blood is related to allergies? How often do I feed this only as needed or until the canisters done please help me with this thank you !Victoria.
A: Hi Victoria,

It's best to give colostrum at least 20 minutes before meals, you can just add it to a bit of kefir, plain yogurt or mix it with a bit of spring water in a dish. My dogs lick it right out of my palm ... it tastes yummy!
Q: I like your information, but I can never find a link to order and pay. What is wrong, under the order ought to be a link to check out. I tried to order before, but I could never get through. so you
lost out.
A: Hi Lotti! You should connect with our Customer Success team from Monday to Fridays, from 8AM - 6PM EST at
1-877-665-1290
ext 2. Alternatively, you can send them an email to:
market@dogsnaturallymagazine.com
. They'd be happy to help you with your order or better yet, walk you through the order form if you're having any issues! :-)