Filter Reviews
Results
Improvement
Quality
Anxiety
Shipping
Cancer
Pain
Seizures
Cbd Oil
Issues
Dog
Oil
...
Difference
Taste
Diet
Treats
5 Stars
Dropper
Change
Dose
Appetite
Brand
Surgery
Results
Improvement
Quality
...
5 star rating

4 star rating

3 star rating

2 star rating

1 star rating
Unbeliever to believer
Review by Joel M. on 12 Nov 2019
I own a 6 yr old corgi name Tank who was always spunky, always want to chase his ball, very playful and always greets me excitingly when I come home from work. About a month and a half ago, he literally stopped doing all those actvities. He became lethargic and barely touches his meals. I read about turkey tail, immunity, and full spectrum cbd oil 250...ordered them...and been giving them to my fur buddy for almost a month, and WOW!...he's practically back to his young playful self! Unbelievable! Thank you.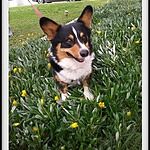 OMG,AMAZING PRODUCT
Review by Beata M. on 11 Nov 2019
This product is absolutely amazing!!! My 12 year old Standard Poodle was really slowing down and had severe arthritis in his joints.He goes for walks again, play with his toys, runs around the yard, etc etc etc! After one day you can see how is work that product (amazing).
I just wish it would be offered at a discounted rate for people who order it often. It's getting very expensive!!!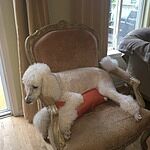 CBD Oil
Review by Sheila L. on 27 Oct 2019
I love what the cbd oil does for my senior babie and my little one who has anxiety it helps her so much. I will be purchasing this on autoship so they are never without it.
Thank you for helping me with my order customer service was excellent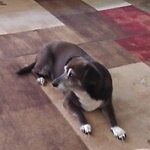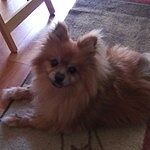 So far so good
Review by Melanie W. on 24 Oct 2019
I've been giving my 50 lb 10 year old dog one stopper of 125 CBD oil for about 2-3 weeks and I've noticed she's moving a little faster and seems perkier. This morning she ran down the stairs so fast I thought she would fall but she didn't. I'm going to keep giving it to her with hopes this is helping her heart murmur and hope she sheds less.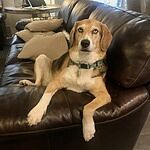 Tumor growth stunted
Review by Kim F. on 10 Oct 2019
My 11 year old Puggle was on death's door. She refused to EAT- never...She was diagnosed with a large tumor wrapped around her spleen... we decided against doing a biopsy and decided to try CBD oil, turkey tail and a natural diet.... two months later she is doing amazingly well! Full of energy and eating. We believe her tumor has actually gotten smaller! She is back to her life.... if she dies tomorrow the last two months have been great.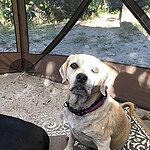 Q: Good Morning! It says to refrigerate after opening...my dog (lab mix) has a very sensitive stomach to anything cold and will throw it up. I put The CBD oil on her food once a day. Does it really need to be refrigerated? I just recently ordered your CBD oil and want to continue with it. Thank you!
A: Hi Deb!
That is suggested for optimal freshness. However, if you store in a cool, dry place it should also be fine!
Q: Is CBD oil okay to give a dog with diabetes. I give her insulin shots twice a day.
A: Hi Diane!
Since CBD Oil is natural, it is usually fine to give alongside other supplements. Considering your dog is on medication, it is best to check with who has prescribed them. If they are unsure, you could start with a very low dose and then have your vet run lab tests after the fact.
Q: I have a 10 year old dog who's physical activity doesn't match his age. He's still super active and as a result, he's often sore after a long hike and some stiffness the following day. He also deals with some anxiety. He's about 60 lbs so I'd get him the 500 ml bottle but how long will the single dose relief last and how soon can he get another dose, if he needed it. I would definitely give a lower dose for the anxiety but want to know how often I can treat for pain.
A: Hi Sara!
CBD Oil can work great for a dog who is experiencing anxiety and can help them to chill out a bit. For a dog that size, you can use the 500mg bottle. Start with 1 full dropper and if you feel like you need to you can build up to 2 full droppers (2ml) daily. Each dropper contains 16.7mg naturally occurring CBD.
Q: Would this oil be safe to give my dog that has had pancreatitis? I know it can help with the inflammation in the pancreas, but would the oil in it cause a flare? Thanks
A: Hi Kendra!
CBD Oil can benefit all inflammation in the body! once you reduce inflammation, you decrease the risk of disease! A 2018 study found that CBD increased survival time in mice with pancreatic cancer.
Q: I have a soon to be 7 year old black lab rescue. She has been on 40 mg. of Prozac for anxiety for the past 6 years. We have seen a behavioral vet along with a trainer thinking she had separation anxiety because of her circumstances. We have been her forever home for the past 6 years and have tried to ween her off the Prozac after training and giving her security. It did not work well and our vet believes this is how she may be wired. Therefore, she remains on Prozac but it she still could benefit from CBD oil. After speaking with my vet he agreed we could try the oil along with her meds. How much do you recommend we try it at first along with the 40 mg of Prozac? How do we administer it?
A: Hi Donna!
CBD Oil can be great for anxious dogs, (especially rescues)!
It is a good thing you checked with your vet since your doggie is taking medication.
Assuming your dog weighs over 50lbs, you would use the 500mg bottle. Give 2 full droppers (2ml) daily directly in the mouth. Each dropper contains 16.7mg naturally occurring CBD.
Check out this article to learn on how to choose a CBD Oil:
dogsnaturallymagazine.com/best-cbd-oil-for-dogs