Filter Reviews
Improvement
Size
Results
Skin
Quality
Color
Support
Ears
Feel
Look
Recommend
Issues
...
Stools
Taste
Found
Dog
Cost
Puppy
Coat
Energy
Life
Supplement
System
Work
Improvement
Size
Results
...
5 star rating

4 star rating

3 star rating

2 star rating

1 star rating
We are in Love with Love Bugs
Review by Diana V. on 29 Oct 2019
review stating We are in Love with Love Bugs
I have been loving the results of Love Bugs, or should I say my dog Ruger has been. Ruger suffers from soft stools and possibly some anal gland issues. We started using Love Bugs and his stools are most definitely improving. I'm almost out of my original purchase and will be reordering very soon. Easy to use and why wouldn't I want to help improve the health of my sweet Ruger.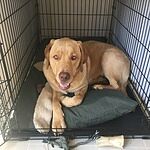 Hi Diana!
Thanks for sharing Ruger's success story with us!

Love Bugs can be such a great addition to your dog's daily regimen because it helps to keep the gut bacteria healthy! Typically most issues stem from an unhealthy gut!

Wishing you and your sweet Ruger a happy and healthy life!
Great Product
Review by LindaMC on 2 Oct 2019
review stating Great Product
I love giving my dog Love Bogs, I feel confident that I'm giving her the best. I already see a little improvement on her scratching and licking her paws.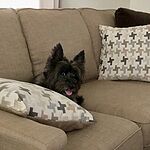 Love Bugs to the Rescue
Review by Teresa C. on 15 Sep 2019
review stating Love Bugs to the Rescue
My Chi Chi Sissy has always had a sensitive stomach, since we started Love Bugs she has shown quite an improvement with her digestive issues. I love this product and how much it has improved her health.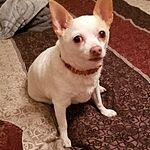 Hi Teresa!
Thanks for sharing your glowing review and the adorable picture of Sissy!

It brings joy to the Dogs Naturally team when we receive such success stories as this one! Love Bugs can really help to maintain a healthy gut!

All the best to you and your Chi Chi!
Love Bugs
Review by Karen K. on 15 Sep 2019
review stating Love Bugs
This is a great product that has improved digestion for all 3 of my dogs. I am so happy I tried "Love Bugs"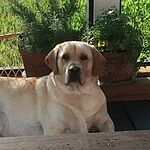 Amazing Product
Review by Heather S. on 12 Aug 2019
review stating Amazing Product
Knowing that my dogs from the age of 14 - 3 are now getting in their gut what they should have had years ago, makes me happy as a dog owner
Q: My Loki is on the Leaky Gut regime, sort of...He's doing the liver tonic and the gut powder. He is just about done with the first order. so my question is, do I continue on the protocol another round or when finished, use the Love bugs? Thank you in advance :)
A: Hi Beth!
For best results, use the Leaky Gut Protocol until it is complete! After that, you can start your dog on a healthy regimen and give Love Bugs daily and indefinitely! :)
Q: My Aussie has Lyme disease. Antibiotics didn't work. Would this clear the Lyme out or not. Retest in 6 months
A: Hi Susan!
Love Bugs are a pre and probiotic that help to maintain gut health! Typically health issues will stem from an unhealthy gut. Keeping that gut on track should definitely contribute to an overall healthy lifestyle!
Q: Does Love Bug probiotic come in capsule form?
A: Hi Abby!
We only have Love Bugs available in the freeze-dried powdered form! This is much easier to give to your doggie :)
Q: If I'm giving my puppy Turkey Tail Mushroom do I still need to use Love Bugs in addition?
A: Hi Denise!
Both Turkey Tail and Love Bugs can be used together daily and indefinitely to contribute to your dog's overall health and wellness.

Love Bugs can work to maintain a healthy gut and Turkey Tail can target your dog's immune system to help keep it balanced.
Q: I'd like a list of the microorganisms included in this product (genus and species) if that is possible. I'm always skeptical when manufacturers don't list the cultures.
A: Hi Kathy!
Adored Beast prides themselves on being transparent! Please see the full ingredient list below:

Base Prebiotic, Larch Arabinogalactian, plus a 14-strain Probiotic blend. The base-mix is 30 billion CFU (per 1 teaspoon).
14 Strains:
Lactobacillus Casei
Lactobacillus Acidophilus
Lactobacillus Bulgaricus
Lactobacillus Salivarius
Lactobacillus Helveticus
Lactobacillus Paracasei
Lactobacillus Plantrum
Lactobacillus Rhamnosus
Lactobacillus Lactis
Bifidobacterium Breve
Bifidobacterium Bifidum
Bifidobacterium Longum
Bifidobacterium Infantis
Streptococcus thermophilus