Filter Reviews
Results
Improvement
Customer Service
Inflammation
Shipping
Quality
Ingredients
Skin
Issues
Smell
Taste
Dog
...
Pain
Leg
Combination
Supplement
Amount
Energy
Price
Difference
Stay
Alternative
Work
Use
Results
Improvement
Customer Service
...
Inflammation
Shipping
Quality
5 star rating

4 star rating

3 star rating

2 star rating

1 star rating
Rover is our go to
Review by Diana G. on 17 Nov 2019
review stating Rover is our go to
This is my third jar of Asta Zan 14 and as with all your products the quality and trust I have in the people at Dogs Naturally is very important to my dog, Luna, and myself. It is important that I keep my focus on building a strong immune system for her as titers are all she gets with of course no recourse but to have rabies shot.
Thank you
Diana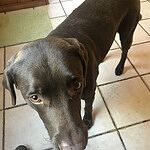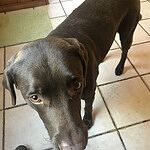 More Pep in his Step!
Review by Linda P. on 4 Nov 2019
review stating More Pep in his Step!
My big boy Ralf has been having trouble with his legs and hips as he gets older. Since I have had him on the Asta Zan-14 Turmeric & Red Algae supplement he has been getting around much better and seems to have more pep in his step!
The best I've ever seen my dog...
Review by Deb R. on 30 Jun 2019
review stating The best I've ever seen my dog...
My dog who is an almost 12 year old German Shorthaired Pointer, is looking and feeling his best on this stuff. If my husband can notice the improvement, believe me, it's real. He is spunky and is moving much better. I'm already on my 5th jar. And he loves the taste.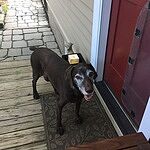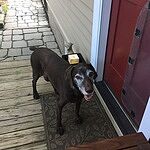 Re-ordering
Review by Louise H. on 9 Apr 2019
review stating Re-ordering
I wanted to try this for my 5-year-old Basset who has been having problems with his tail. He's a picky eater and didn't mind the taste and I also give CBD oil. I am noticing he is more active when taking it but I need to reorder. I will definitely continue using Asta Zan-14 Turmeric to be more proactive towards his better health.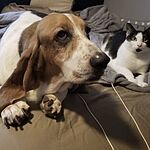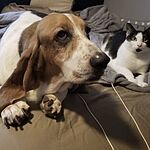 Works great!!
Review by Loren G. on 13 Feb 2019
review stating Works great!!
I use this with the CBD oil and I think the combination is working terrifically! I can tell when I run out of Asta Zan 14, my dogs seems to get a little stiffer. I will definitely keep using this.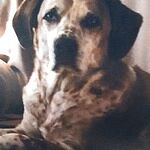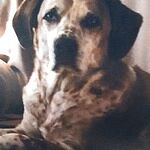 Q: Is it beneficial to give your product to my four-year-old GSD? I give her Omega 3-6-9' and Glucosamine and Chondroitin is naturally in the Ziwi Peak food that I give her and occasional capsule and tablets. Can you over-do the supplementation?
A: You can't really overdo supplements but the best option is to rotate them ... they'll work best if you give your dog a break from them from time to time. It's always a good idea to look at antioxidants like astaxanthin and you could also look at CBD oil as a great option to put into the rotation too. Hope that helps!
Q: My German Shepard has newly diagnoses lung cancer. I would like to know the best products to help her. She is already getting CBD oil, will purchase your CBD oil, and other supplement you think is best. Her weight is 72 lbs. she is eating and drinking well. Would also like to know what type of raw diet would be best. Thank you for your time
Q: Does your Tumeric come with Piperidine?
A: Hi Neda, it doesn't look like it contains that. Our ingredients are all listed on the product page. :)
Q: Is your Astaxanthin synthetic or natural?
A: Hi Neda, all our products are natural and the Asta Zan contains No Preservatives, Fillers, Binders, or added Flavourings. :)
Q: Everything I read about turmeric says it should be given with pepper to increase absorption. Why is pepper or some form of it not in your listed ingredients? I have started my 13 yo boy on this along with CBD oil but want to make sure he is absorbing the tumeric in the Asta Zan 14. TIA
A: Hi there, with all the ingredients in Asta Zan your dog will be for sure absorbing it. Asta Zan and CBD oil are great additions to your dog's diet. :)