Filter Reviews
Results
Yeast
Beast
Itching
Protocol
Dog
5 star rating

4 star rating

3 star rating

2 star rating

1 star rating
Great
Review by Karen H. on 23 Sep 2019
I used this to treat a yeast infection in the ears of my Goldendoodle. She would shake her head all the time as well as lick her paws incessantly ! I treated all 3 of my dogs with this protocol and all took it well in their food(they eat raw). Penny's ears are much better thanks to this !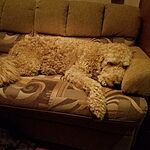 Excellent for bulldogs!
Review by Amber H. on 11 Aug 2019
This is a great product for bullies and pups with wrinkles. They tend to get yeast buildup in their wrinkles and can get a total system yeast infection from it. My boy is starting to level out finally after years of antibiotics and antifungal wipes.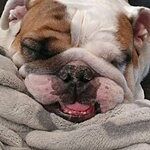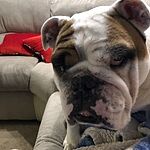 We're on the Yeasty Beast protocol!
Review by Dena L. on 25 Jul 2019
We are doing the raw diet, and are 5 days into the Yeasty Beast protocol. It is easy to administer, and our boxer Allie loves it! We are so hopeful it will help her recover! Thanks!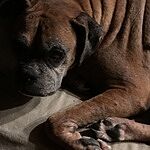 Hi Dena!
Thanks for sharing the positive update!

Allie is adorable! I find that the Yeasty Beast Protocol is easy to follow if you keep a calendar handy! :)

Wishing Allie all the best- keep us posted!
Yeasty beast Protocol
Review by Kim R. on 24 Sep 2019
It's only been two weeks since I purchased yeasty beast I think it has helped with his ear infection however I was hoping that would help with his Constant leaky watery eyes but no luck I will continue to use until gone I just sent away for a hair I Q test to see if he's missing anything in his bodies like minerals and so forth this is my last hope for his tearing eyes I have literally tried everything under the sun minus any kind of prescription drugs Which I will not even entertain are you I'm grateful for the Dnm market I know that I'm giving my dogs the best that I can when I shop here I will continue to do my research and hopefully find a cure or a reason why all of a sudden my dogs eyes are tearing so much thanks again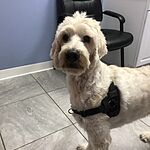 Hi Kim!
Thanks for the positive feedback!

Yeasty Beast Protocol is a great kit that is designed to expel the yeast from your dog's body in a safe and natural way! It is best to complete the whole protocol and if needed follow up and complete the Leaky Gut Protocol after!

Wishing your doggie a speedy recovery!
Yeast be gone
Review by Renee F. on 9 Sep 2019
I had to use the whole kit for two months before I saw good results with the yeasty skin clearing up. Thanks for this great product Adored Beast.
Hi Renee!
Thanks for sharing your positive review with us!

Yeasty Beast Protocol is designed to safely remove the yeast from your dog to give them a comfortable life and get that health on track! All dogs are different and result times may vary. I am happy to know that you are noticing a physical improvement with your dog!

:)
Q: I'm currently using bovine colostrum for my shih Tzu. If I started the yeasty beastie protocol would I need to stop giving the colostrum?
A: Hi Marissa!
You can give Colostrum alongside Yeasty Beast Protocol for Sometimes there is a belief that protocols work best on their own, though to rule out anyting causing the yeast.
Q: My dog is on day 6 of the protocol and is now having diarrhea, is this normal side-effect of the yeast dying off?
A: Hi Meredith!
During the Yeasty Beast Protocol symptoms of yeast can appear worse before they get better. This is a result of the yeast clearing out of the body. Diarrhea is not a noted side effect but every dog is different and may experience certain symptoms. You could try to discontinue the protocol for a few days to see if this improves or lessen each of the doses. Feel free to reach out to our team with any other questions!
market@dogsnaturallymagazine.com
Q: Hi I have a pit lab mix female who just turned 4 and she has awful smelly feet and a yeasty vagina as well as licking of her back legs at the knee. I thought it was arthritis but the vet says her scan was clean could this be yeast as well.?Her skin looks fine and she only scratches once in a blue moon. She also eats grass sometimes like a cow so I know she has got issues as well but I know I have to deal with the yeast frist. I have always fed her what I thought was good food and some chicken, steak every once in a while too. Iam just not sure what exactly to give her I dont have alot of money but I would go hungry to get her healthy. Thank you.
Q: The first step of the directions state remove all sugar and carbs. But for step 3 it state to mix Yesty Beast II with plain yogurt, raw goat milk or kefir, but the one I come across of all contain sugar and some carbohydrates?
A: Hi Yanery!
For the Yeasty Beast Protocol when you give the yogurt, it is suggested to not use any yogurt that contains sugar. You can find plan kefir or yogurt without any additives.
Q: Can I start my dog on this product even if she is still on antibiotics?
A: Hello!
When using the Adored Beast Yeasty Beast Protocol, it is recommended to be taken on its own. This way you can clear the yeast from the body and rule out any triggers that may have caused the yeast in the first place.