Filter Reviews
Results
Improvement
Customer Service
Anxiety
Issues
Ingredients
Stools
Sores
Dog
Hair
Gut
Kit
...
Vet
Treats
Difference
Coat
Work
Use
Food
Help
Life
Change
See
Beast
Results
Improvement
Customer Service
...
Anxiety
Issues
Ingredients
5 star rating

4 star rating

3 star rating

2 star rating

1 star rating
Helped with my dog's itchiness, stools, and anxiety!
Review by Andrea N. on 9 Dec 2019
review stating Helped with my dog's itchiness, stools, and anxiety!
I can't say enough about this protocol kit! My pup had minor daily itchiness, and occasional loose stools, but his biggest issue was anxiety and reactivity. Training has helped a ton, but there's always been a base level of anxiety and suspicion.

I found leaky gut trying to fix his itchiness (not so awful that he had sores or anything) and occasional stool issues. But I also knew there was a link between gut health and behavior so I figured it might be helpful for his anxiety too!

And I must say, I've been shocked by the transformation! It's been 19 days since we started. After about a week his itchiness has dropped by 90%, his stools have been great (a couple looser ones at the beginning), and he biggest wow? He is so much more calm! He doesn't stare at other people or dogs on walks. He is much more cuddly and chooses to come snuggle now. And he's just generally more relaxed - which has helped me relax! And the few times he's reacted to things he's been incredibly easy to redirect. The change has been fantastic and it's only been a few weeks! Though I noticed a visible difference after 1 day of the anti vaccinosis spray.

I'm very impressed with the results and I feel like we've gotten over a big behavioral training plateau and things are finally starting to stick. This product has actually inspired me to seal out a Homeopathic Vet to see if there's anything specific we can do to help the last lingering piece of reactivity (being approached by strangers) but I'm very confident in the future because of the results I've already seen!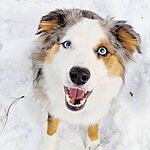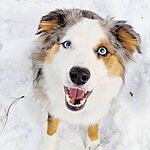 Comments by Store Owner on Review by Andrea N. on 9 Dec 2019
Hi Andrea!
Thanks for sharing your 5-star review with us!

WOW! Reading this review definitely made all of our DNM hearts happy! The fact that your dog has improved by 90% is truly a success story that we are grateful to hear about!

Leaky Gut Protocol is the ultimate kit to get your dog's gut back to good health. All of the components work synergistically to combat a leaky gut!

Thanks for the beautiful picture, too! :)
Tinkerlayla
5 star rating
Allie seems better!
Review by Tinkerlayla on 15 Oct 2019
review stating Allie seems better!
After using Yeast Beast, we tried Leaky Gut Protocol. After 2 weeks, we are guardedly optimistic, as she is more active and less itchy. Order #2 will be delivered today! Thank you.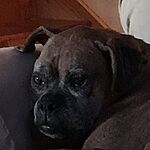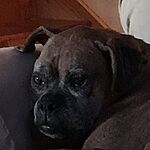 Great product!
Review by Heather H. on 15 May 2019
review stating Great product!
Excellent homeopathic remedy to help heal the gut. I had to back up and order Yeasty Beast Protocol as this Kit was working too quickly for my dog. The Yeasty Beast removes yeast from the digestive tract and body more gently and then I will resume the Leaky Gut Protocol. Both are highly recommended.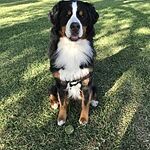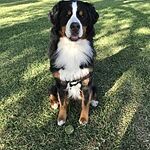 Great Support
Review by Paul B. on 3 May 2018
review stating Great Support
Purchased Leaky Gut Protocol in hope that it will relieve my Aussie's allergies to grass which cause him to scratch and bite himself. In past have used Apoquel and Cytopoint but wanted to try a natural approach. DNM customer service reps have been patient, responsive and helpful with all of my questions. Have been using protocol for about 2 weeks, haven't noticed improvement but know natural remedies don't act immediately so I'm being patient. Appreciate the customer service that has answered question after question and offered resources to educate me.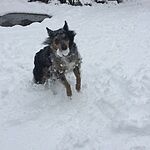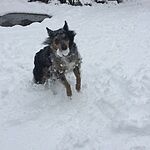 Patricia E.
5 star rating
Just starting, but promising results already.
Review by Patricia E. on 12 Oct 2017
review stating Just starting, but promising results already.
I purchased this kit for my older Irish Setter that has had problems for years with ear infections and maintaining weight. I saw a very impressive improvement in his attitude and general demeanor with just the two days of anti-vaccinosis drops. The other four products have not seemed to create such a drastic difference as fast, but there has been a progressive, more subtle improvement in his overall attitude. He recently had a vet visit ( for ANOTHER ear infection ), but she said this time it didn't look to be as severe. Plus, he had gained a little weight, something he had not been able to do for a long time. I have really high hopes for this regimen for my Clancey. It's the best results we've had with ANYTHING we've tried so far.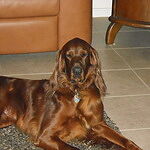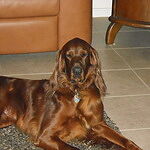 Q: How long does the leaky gut repair kit last? Do you have to buy another kit?
A: Hi Pat, it depends on the size of the dog for how long it will last. Usually around a month to two months! We also recommend using the whole kit till it is finished then depending on results is when to decide to get another kit or not. :)
Q: How many times does the regimen need to be administered for it to work ? I would like to try it for my Pitbull mix. Took him off Apoquel and am giving him colustrum and sprouted seeds. But would like to heal his gut problems. I'm hoping this will work. Can I assume one time through will do it for a 55 lb dog?
A: Hi Vanessa, the kit will come with very descriptive instructions on how and when to use all the products in the kit. You should use the whole kit and finish all the products in the kit, then you should be good to start all the other products. :)
Q: Dear DBM: I am disappointed this product always appears to be out of stock whenever I attempt to order. It says the good news is that we'll ship it as soon as it's in stock. My issue with that is it's fairly pricey (although, less expensive than purchased separately), and I due to price, I don't like having to spend that kind of money and then have to wait an unknown length of time before it's shipped.

As it ALWAYS goes out of stock, are you working on figuring out how to keep it in stock/working on ways to keep it and several other of your products in stock?

I have a client dog who is in desperate need of this product (he has cancer he's in remission with, but the prednisone he must take daily to keep his levels at are wreaking havoc on his gut), and I was just coming go get the link to share with her, but see This product is yet again out of stock!

I'm sorry for negativity, but hope you can see why I'm frustrated! It does little good to refer to a store frequently out of stock.
A: Hi there, thank you for your feedback! Stock should be back in tomorrow. Since the product is larger and comes form Canada, it goes out of stock more then others. We are in the process of getting the product manufactured in the US so we don't have this issue anymore. I would also recommend looking into CBD oil because of the cancer. Here is an article all about it,
dogsnaturallymagazine.com/cbd-oil-for-dogs
. Don't hesitate to contact us at
market@dogsnaturallymagazine.com
with any more questions or concerns!
Q: Can you please tell me when will this be back in stock Thanks Judy Grizebrages@gmail.com
A: Hi Judy, the manufacturer's were behind in distribution so it could be a little over a week till they are back in stock. So sorry for any inconvenience!
Q: Dog has food sensitivities,licks paws and eats grass would gut sooth or healthy gut be better for her?