Filter Reviews
Results
Improvement
Issues
Pain
Gut
Dog
Supplement
Work
Price
Difference
Bottle
Girl
...
Help
Signs
Walks
Giving
Surgery
Dose
Results
Improvement
Issues
...
5.0 star rating

4.0 star rating

3.0 star rating

2.0 star rating

1.0 star rating
Madelyn V.
5.0 star rating
Thank you.
Review by Madelyn V. on 2 Sep 2020
review stating Thank you.
My 10+yr old 9 lb terrier has a back injury and we started using the drops the same week it happened. She's on week 5 of recovery and I feel that without adding the supplement we wouldn't have made it this far. I'm so glad I made the decision to try them. (There is no smell to them and she takes them directly by the mouth with no problem. )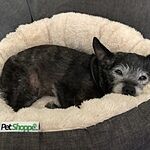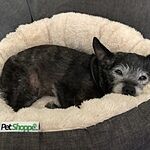 Jump for joints
Review by Heather on 28 Aug 2020
review stating Jump for joints
I normally don't write reviews. I'll leave the stars but normally won't take time to actually write out a review. But, I am so unbelievably grateful to this company I have to. My dog got hurt right when all this Covid stuff started. I took him to the vet but they wouldn't let ppl come in the office w the animals and my lil Meatball sandwich was misdiagnosed and given dog Advil which made him much worse. That's when I came to this website. I ordered jump for joints (bcuz he couldn't walk, he was limping his back leg) the immunity mushrooms ( the purple one) and colostrum. I was already giving him CBD for seizures but that helps w pain too, and I give him collagen for his backwards sneezing 🤧. He is a Pom so that's pretty normal. The collagen w the colostrum helps a ton w the sneezing. But NOW we r a couple mo the after my first order and you would think my dog is a puppy again! He is 10years old but you would never know it! .... Oh! And I almost forgot! When I made my first order I ordered reg shipping but I was so worried about my dog and the mail was just slow at that time. I sent a email and just asked if there was anyway they could help me get my order faster. They had absolutely no obligation to do this, but dogs naturally shipped my first order to me rush delivery with no extra cost!! Like that was the nicest thing I couldn't believe it! And like literally days after I this product my dog was walking again!!
Jump for joynts
Review by Ivana V. on 20 Aug 2020
review stating Jump for joynts
In addition to Green Eggs supplement,Jumps for Joynts seems to help -saw improvement within a couple of days,walking much better and able to get on and off sofa much more easily.Thank you,we love your products.
Rebecca G.
5.0 star rating
jump for joynts extra strength
Review by Rebecca G. on 1 Aug 2020
review stating jump for joynts extra strength
been giving this to my dog for a while now. Does seem to help him with his pain.
Dog approves and me too
Review by Nora L. on 31 Jul 2020
review stating Dog approves and me too
Has definitely helped me baby's joints. He is walking much better. Will continue to buy
Q: I'm trying to decide which products to order for ACL tear in my dog. He is currently taking Tramadol but I really want to get him on something more natural for pain relief. I also want to find something to help the healing process. I've been also told he will need help for arthritis. He is a Corgi that will be 8 this year. I hate to say but you can already hear his little bones pop or crack. Thank you so much for any advice.
A: We would recommended Herbaprin and Jump For Joynts! The combination will help keep your dog calm, take away the pain and help the healing process. Here is a link to all our joint care products if you want to check them out!
market.dogsnaturallymagazine.com/collections/joint-care
. We wish the best of luck to you and your dog!
Q: My 8 month old puppy has luxating patella in both knees. He shows no symptoms at this point, aside from some mild clicking around the knee. I feel like this is a new development. He's had two very thorough physical exams, by two different vets, before a third vet picked up on the issue (I'm in search of a "forever" vet). I was wondering if this product could be of some benefit, or it's mainly for dogs that are in pain.
A: Hi Wendy, yes this product could help! I would also recommend looking at CBD oil. We have been getting great reviews for it and it will defiantly help with the pain and inflammation.
Q: I give my 9.5 year old Standard Poodle Adequan shots once a week. This is for arthritis in his lower back. He is still competing in Agility. Adequan and Acupuncture have kept him going! He still has some soreness and eases down onto the floor when lying down. I was wondering if Jump For Joynts Extra Strength would be safe to use with Adequan?
A: Hi Linda, I would recommend looking into CBD oil. CBD oil could also replace the shots that could have other side effects. CBD oil is great for pain and inflammation and has no side effects. Here is an article about it if you want to take a read,
dogsnaturallymagazine.com/cbd-oil-for-dogs
.
Q: Can you please tell me how many servings are in this if giving as indicated...thanks
A: Hi Ana, there should be around 120 pumps available in the bottle.
Q: Jump for joints has directions for every week dosing. For maintenance it says one dose for 4 weeks what about after that timeframe? Do you stop and not give it any longer?
A: Hi Chris, you continue with the given instructions until the bottle is finished. I hope this helps! Don't hesitate to contact us back with any further questions or concerns you have.