Filter Reviews
Improvement
Results
Support
Vet
Quality
Feel
Taste
Breed
Issues
Immunity
Use
Ingredients
...
Medicine Combo
Ears
Energy
Coat
Mix
Supplement
Life
Dog
Amount
Difference
Addition
Idea
Improvement
Results
Support
...
5 star rating

4 star rating

3 star rating

2 star rating

1 star rating
Immunity Medicinal Mushroom Blend
Review by Ralph C. on 14 Jan 2020
review stating Immunity Medicinal Mushroom Blend
Our two dogs, 8 and 5, are healthy and thriving. I have included this in their diet for the last month and will continue to do so to support their immune system and overall health. There has been no negative issue as far as the taste. They aggressively eat their raw food just as they did before. We love our two boys and trust Dogs Naturally products to be the best we can give them to supplement their daily diet!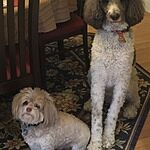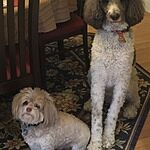 A little goes a long way.
Review by Delayne F. on 30 Dec 2019
review stating A little goes a long way.
My Gracie just loves the flavor of this sprinkled over her food. She has multiple inoperable mast cell tumors and I'm so glad that there is a product like this available to help boost her immune system.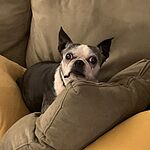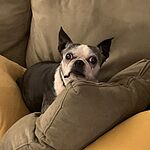 yummy!
Review by Cindie C. on 29 Dec 2019
review stating yummy!
i have a lovely 10 and 1/2 year old yellow lab that has seizures and a challenging immune system. we have been using these mushrooms for quite a while. She is happy and full of energy and living a great quality life!!! Thank you Dogs Naturally for such a great product!!!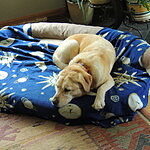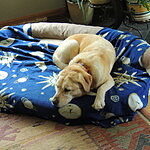 Immunity Medicinal Mushroom Blend
Review by Kathy K. on 27 Nov 2019
review stating Immunity Medicinal Mushroom Blend
Put my 11 yr old lab on it after a back injury. He's doing great.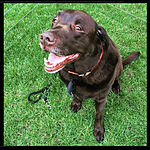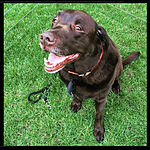 Add Mushrooms Daily
Review by Jonna W. on 25 Nov 2019
review stating Add Mushrooms Daily
Love Four Leaf Rover Medicinal Mushrooms. I add it to my dogs meal daily and can feel confident our dogs are getting the best. I've looked at many other brands that don't compare to the quality. We make every effort to ensure our dogs get the important additions to stay strong & healthy. They love it sprinkled in their meals. Our integrative vet even gave it a thumbs up and encourages us to keep giving them the medicinal mix. Good job Four Leaf Rover on making a trustworthy product!!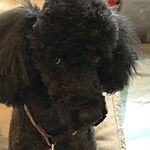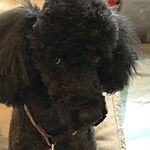 Q: Is this something I would want to give my dogs to keep their immune systems strong? I have one dog who is 11 and the other is 4 both are on Love Bug and Phytosynergy. The older dog is on CBD oil as well.
A: Hi KJ! Immunity Mushrooms is a fabulous product to add to your Immune Support products line up!
Q: If you are giving mushrooms to a healthy older lab would you recommend alternating with the Turkey Tail mushroom or is the blend best for my dog?
A: Hey Scotia! You can certainly give Immunity Mushrooms long term, yes. It's immune health support! The Immunity blend has 7 mushrooms, so many more benefits!
Q: My Micky is currently on the Yeasty Beast protocol. If I order this product, should I first finish the protocol or can I start adding the powdered mushroom to his his food?
A: Hey Irene! We recommend letting the Yeasty Beast Protocol take its course of action. Then you can introduce the Immunity mushrooms after the protocol is complete.
Q: I never know how to order from your firm. very frustrated.
Q: Please recommend a product for bad breath. For my 9 year old Airedale. He has had a couple teeth pulled cleanings and still harbors bad breath....
Thank you !
Shelly