Filter Reviews
Quality
Ingredients
Supplement
Food
Dog
Quality
Ingredients
Supplement
...
5 star rating

4 star rating

3 star rating

2 star rating

1 star rating
great quality
Review by Edna S. on 2 Jul 2020
review stating great quality
great quality
Good product
Review by Debbie H. on 2 Jul 2020
review stating Good product
I like the natural product with no fillers or 'inactive ingredients!'
Brain Food
Review by Elaine M. on 27 Jun 2020
review stating Brain Food
An excellent product( as always from DNM).
I have a (Wild as a March Hare) Shar Pei. I honestly can say that after being on brain food for a couple of weeks he is more focused and attentive. I would highly recommend Brain Food, and will indeed purchase more.
Brain Dood
Review by Laurie D. on 26 Jun 2020
review stating Brain Dood
A great blend of cognitive nutrients as well as basic mushrooms and berries.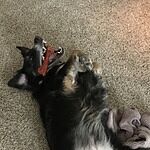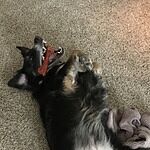 Brain Food
Review by Ralph C. on 25 Jun 2020
review stating Brain Food
I have added Brain Food along with Guts & Glory to our boys supplements for approximately the past 3 weeks. Both are healthy and thriving and there is not one supplement that they turn their noses up to. I trust Dogs Naturally to provide the best quality ingredients in their products and will continue to supplement my boys raw diet to keep them as healthy as possible. Our standard poodle turned 6 this past March and our Havanese will be 9 in October!
Q: My lil guy has beef allergy/sensitivity - can this still be given considering it contains calves' brain
A: Hi Christine!
There are no warnings on whether or not this can be used if your dog has a beef intolerance. It is best to check with your holistic vet if you can to be sure. You can find the info right here:
ahvma.org
Q: I give my dogs a mushroom complex in their dinner every night, and it already includes Lions Mane mushroom amongst others. I like the idea of the ingredients in this new product, but adding more mushroom to their diet, especially Lions mane ...I am concerned it can hurt them overall. Thoughts?
A: Hi Michelle!
Mushrooms are amazing! You could try rotating these products every other day if that makes you more comfortable. We have an Immunity Mushroom blend that contains Turkey Tail and then one with only Turkey Tail and some customers will give both at one time. Hope this helps!
Q: My lil guy has sensitivity to beef, can I still give him this since it's made with beef calves brain
A: Hi Christine!
Brain Food does contain calves brain which is similar to beef but not the same. It is a good idea to check with your holistic vet to see if this can be given.
Q: Would this be beneficial to dogs that are 3 & 4 years old?
A: Hey Nicole!

This would benefit them in the long run by providing great brain support and anti-inflammatories! It contains a protein involved in memory, stress response, and brain cell health that all dogs can benefit from!
Q: I've read in the past that dogs shouldn't eat mushrooms, is that not true, or is it just certain mushrooms.
A: Hey Laurie!

Medicinal mushrooms are perfectly safe for dogs! There are some poisonous varieties of mushrooms out there but those are more like the kind you'd find on pizza!