Filter Reviews
Results
Improvement
Customer Service
Ingredients
Issues
Stools
Coat
Dog
Use
Hair
Life
Kit
...
Work
Food
Help
Difference
Gut
Treats
Tolerates
Success
Health
Beast
Vet
Remedy
Results
Improvement
Customer Service
...
Ingredients
Issues
Stools
5 star rating

4 star rating

3 star rating

2 star rating

1 star rating
Allie seems better!
Review by Dena L. on 15 Oct 2019
After using Yeast Beast, we tried Leaky Gut Protocol. After 2 weeks, we are guardedly optimistic, as she is more active and less itchy. Order #2 will be delivered today! Thank you.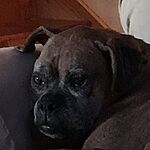 Great product!
Review by Heather H. on 15 May 2019
Excellent homeopathic remedy to help heal the gut. I had to back up and order Yeasty Beast Protocol as this Kit was working too quickly for my dog. The Yeasty Beast removes yeast from the digestive tract and body more gently and then I will resume the Leaky Gut Protocol. Both are highly recommended.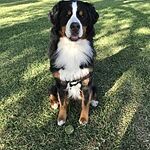 Great Support
Review by Paul B. on 3 May 2018
Purchased Leaky Gut Protocol in hope that it will relieve my Aussie's allergies to grass which cause him to scratch and bite himself. In past have used Apoquel and Cytopoint but wanted to try a natural approach. DNM customer service reps have been patient, responsive and helpful with all of my questions. Have been using protocol for about 2 weeks, haven't noticed improvement but know natural remedies don't act immediately so I'm being patient. Appreciate the customer service that has answered question after question and offered resources to educate me.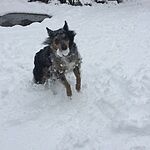 Patricia E.
5 star rating
Just starting, but promising results already.
Review by Patricia E. on 12 Oct 2017
I purchased this kit for my older Irish Setter that has had problems for years with ear infections and maintaining weight. I saw a very impressive improvement in his attitude and general demeanor with just the two days of anti-vaccinosis drops. The other four products have not seemed to create such a drastic difference as fast, but there has been a progressive, more subtle improvement in his overall attitude. He recently had a vet visit ( for ANOTHER ear infection ), but she said this time it didn't look to be as severe. Plus, he had gained a little weight, something he had not been able to do for a long time. I have really high hopes for this regimen for my Clancey. It's the best results we've had with ANYTHING we've tried so far.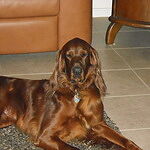 Leaky Gut Protocol
Review by Kelly F. on 19 Sep 2017
Based on my dogs willingness to take the supplements provided is the reason I gave 5 stars. I have only been using about 2 weeks so far, but she seems to be doing fine. We have noticed that she does have more elimination when she goes out, probably from cleaning the toxicins and bad stuff out of her system.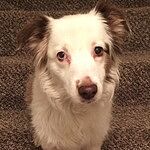 Q: Trying to cure yeast. Should I start with leaky gut or yeasty beast?
A: Hi JoNita!
Adored Beast suggests using the Yeasty Beast Protocol first. This helps to safely remove the yeast. One that Yeasty Beast Protocol is complete you can start the Leaky Gut Repair Kit. This is a cleanse to help get your dog's gut back on track for overall-wellness.
Q: Hello, I was wondering if this product should be used after antibiotic use or if it could/should be started while my dog is still currently on antibiotics? I was also looking into AnimalBiome and was wondering if the products are similar in the sense of the goal they both are trying to achieve or if it's better to try a certain one first and then possibly the other?
A: Hi Jenni!
Since antibiotics and other drugs can create damage to the gut, Adored Beast's Leaky Gut Kit can repair those issues and help to detox your dog from the toxins.

The DoggieBiome is a quick and powerful way to restore gut health
to relieve your dog of allergies, joint pain, and inflammation.

In your case, Adored Beast's Leaky Gut Repair Kit may be more appropriate for your dog.
Q: Can any of these products make the vomiting worse I bought the healthy gut and she vomiting thick yellow mucus and had diarrhea 2 days later despite the tiny sprinkle I put on top of her food
Q: Do you have any idea how long the Leaky Gut Repair Kit will be unavailable.?
A: Hi Donna!
This product is expected to return Monday March 25th. You can request to receive an update on the market page if you click on EMAIL ME WHEN AVAILABLE on the right-hand side of the page.
Q: Regarding the instructions for the Leaky Gut Repair kit. Is the anti vaccinosis the only item used separately? After the 2 day anti vaccinosis regime then do steps 2-5 all during the same time frame?