Filter Reviews
Results
Quality
Support
Allergies
Recommend
Staff
Skin
Dog
Issues
Stools
Ears
Information
...
Puppy
Directions
Hair
Spots
Alternative
Kit
Price
Service
Difference
Help
Care
Received
Results
Quality
Support
...
Allergies
Recommend
Staff
5 star rating

4 star rating

3 star rating

2 star rating

1 star rating
Best thing I ever did!
Review by Allison J. on 11 Nov 2019
review stating Best thing I ever did!
This test showed results that really made sense as to why my bully was itching so much! The consultation is a must do!!! So happy to find out what should be avoided! Makes us both much happier!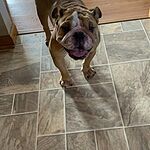 Very Informative!
Review by Yvonne M. on 17 Oct 2019
review stating Very Informative!
So happy we tested our dogs, and found out they are allergic to almost everything we have been giving them! We really needed to know that it wasn't JUST chicken, as is commonly guessed, but, of course, eggs (duh!), duck, dairy, salmon, pumpkin, peanut butter, and a host of other things, between the two dogs. Now we have them on food and treats they can both tolerate, and we truly think it's made a big difference. The Doodle has stopped scratching like he has fleas, and the Chinese Crested has, at ten years old, suddenly become energetic and playful. We would have never figured these allergies out, without this test!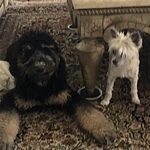 Comments by Store Owner on Review by Yvonne M. on 17 Oct 2019
Hi Yvonne!
Thanks for sharing your glowing review with us! Your pups are so adorable!

Glacier Peak's Pet Wellness Stress Scan is a road map to your dog's intolerances! It is so great to hear that your fur babies are on a healthy path now with the help of the scan!

All the best you and your furry family!
Game changer in getting a baseline for your pets triggers!
Review by Maryann L. on 13 Oct 2019
review stating Game changer in getting a baseline for your pets triggers!
I have ordered this test twice fir my dog whom has several alergies. Both tests were spot on!! The first test indicated the safe food i was giving my dig, in this case it was lamb, was actually what one of his triggers were. I did this test in the Spring and Fall. He is under two years old, the change in season brought new triggers. Once identified, i made adjustments and he is so much better. There is also support with follow up emails or calls. Well worth every penny!! I've actually shared this test with my Vet and other family members, that is how impressed i am with it!! GREAT job!!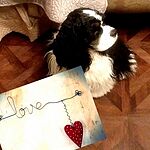 Informative and Helpful
Review by Kristin V. on 26 Sep 2019
review stating Informative and Helpful
My vet recommend a canine dermatologist, but before spending all that money, I thought, why not try this first. I needed a starting point, and the results from this test gave me that. It reinforced what I knew, confirmed what I suspected, and pointed out problem areas that I was yet aware of. What I appreciated most of all was the gentle touch of "don't be overwhelmed" that came with the test results. It reminded me that my dog's health is a process. One step at a time in the right direction. Slowly I'm removing items piece by piece that my dog is sensitive too. And each day, I look to give him or introduce an item that will help him heal. Really, it's basic math: subtract and add. I'm using my test results to guide each step.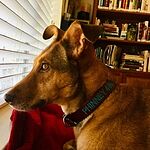 Finally the answer we needed
Review by Tricia J. on 31 May 2019
review stating Finally the answer we needed
After months of trying eliminate or change everything from food to cleaning products to soaps etc this test gave us the answers we needed. Our Olde English Bulldog is allergic to 68 things. Without this test it would of taken us years to figure it all out. One of his prominent allergies is down/feathers - who knew. I would of never guessed to get the down pillows away from the areas he sleeps. Our boy is finally on the mend. Now we know what foods to avoid amongst other things.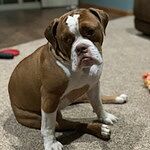 Q: Can I order this from Australia and send it back for some results ?
A: Hi there, I am sorry but we don't do international shipping. We hope to get there one day!
Q: Would like to know more of how they test for these sensitivities. I feed my girls free-range organic chicken and beef plus free-range organic eggs. Just wondering how they test?
A: Hi Bonnie, The Pet Wellness Life Stress Scan uses the biofeedback analysis and hair and salvia method for assessing immune imbalances and identifying over 300 stressors in your pet's diet and environment. Then it can give you an easy to follow road map from binging your pet back into balance. :)
Q: How long does it take to get the results back? The reviews mentioned paying extra to get the results in a timely manner. Is this correct?
A: Hi there, some people may be referring to the shipment options to get the scan. We offer different shipment methods depending how fast you want the package. Once the scan is received back, it can take between 10-14 days to get your results.
Q: This is a money back item as well
A: Hi Jasmine, yes it does. :)
Q: We have 2 dogs. Will one kit allow me to take sample for both dogs?
A: Hi Mary, we recommend doing the whole kit till finished for one dog for the best results. You can try one kit for both and give the recommend dosages for each dog's weight but you might not get the full benefits at the end.