Filter Reviews
Results
Issues
Ears
Infection
Directions
Dog
Oil
Order
Friend
Diet
Dropper
Medicine
...
5 star rating

4 star rating

3 star rating

2 star rating

1 star rating
Better than any antibiotic
Review by Rm a. on 30 Sep 2019
review stating Better than any antibiotic
I live with two 13 yrs old Shih-Tzu. One of them have a serious yeast problem, a very very sensitive stomach and practically no immune system (In my point of view because of pills like Apoquel and antibiotics). This drops are like a gift from heaven. I finally managed to control the ear yeast problems without upsetting his stomach. The first 10 days of treatment I used the string and Q-tips. Be very careful with the Q-tips; use them only in the external part of the ears. Everyday I have to use Q-tips to remove the tons of yeast that this product kill on my dog ears. For the last cleaning part I dipped a new Q-tips it in the product and clean the ears. (Remember Q-tips external only) As I said I'm dealing with a serious case of yeast. I tried a lot of products (Adore Beast, Glacier Peak ....) this is the best in my particular case. Recently I begin to use stomach enzymes from AMPLE (look for it in Amazon) in combination with this drops I managed to reduce the ear cleaning process to every other day and to completely completely eliminate the use of antacids. The Glacier Peak Stress Scan is a great tool; a guide to eliminate food and products that made your dog situation worse. In my case; just 1 drop 3 times a day of Glacier Peak Gold also help. Good luck; I hope you find the right product for your beloved furry friend.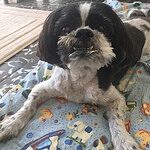 Hello!
Thank you for sharing such a glowing review!

It is great to hear about the success that your Shih-Tzu has found with the Otaxium Drops! Thank you for following the natural path with your fur baby! Keep on being a great pet parent!

All the best!
So far ,I have been
Review by Brenda F. on 29 May 2019
review stating So far ,I have been
So far ,I have been pleased with the product and fast deliver.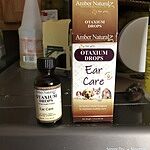 Otaxaxium ear drops
Review by Tammy T. on 28 May 2019
review stating Otaxaxium ear drops
I have two golden puppies and they are definitely water dogs. I used a lot of vet ear cleaning and drops in the past but for some reasons they always have these black gunks🤮so gross. But after few times using this Otaxium ear drops I love it. NO MORE NASTY DIRTY EARS. I love it when I don't see my puppies doesn't shakes her head anymore. No more wasting $$ on vet bills for ear cleaning solutions. 👍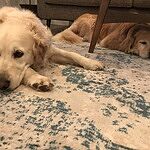 great product
Review by Joan S. on 16 Jan 2019
review stating great product
Healed my baby's hears right up. Thank you for making great healthy products.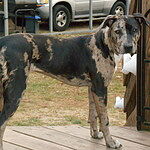 Itchy Ears
Review by Carrie M. on 14 Dec 2018
review stating Itchy Ears
I have only used these drops twice so far but I have seen a big difference in the scratching. It's so easy to use and my dogs loves it when I apply it.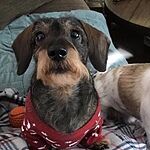 Q: my dog does not have an ear infection, they arent dirty and they are not yeasty. They are just itchy (I think its due to the weather getting colder as this happens every year). Will this product help to simply relieve the itchiness?
Q: If onions are toxic for our dogs to eat why is it ok to apply them in the ear? Won't they absorb it as though they've eaten it?
A: Hi Sandy!
The proprietary blend in Amber Naturalz's Otaxium Drops have been vet-tested and approved to be used as a topical ointment for canines and felines.
Q: I'm confused. On the list of things never to give dogs you guys list onions, garlic, yarrow, and mullien as toxic, but they're all in this?
Q: I have a pug, and nearly non stop ear infections. Also, the vet says she is allergic to everything on earth, food, and airborne. Of course the cost to treat these maladies is impossible for me. I am disabled and a senior citizen. The money all goes to her health issues and I still can't keep up. Please guide to exactly what product or products that will help me care for her as well as she deserves. Thank you, I am so anxious to hear from you.
A: Hi Betty!
The first product that you may want to look into is called Colostrum. This is really helpful for combating allergies and yeast. It is a component found in a mother's first milk and helps to jump start your pup's immune system:
market.dogsnaturallymagazine.com/products/colostrum-38-k9
Typically allergies are the root of an unhealthy gut. We have a product called Healthy Gut that acts as a crucial step in the healing of yeast, allergies, digestive issues, food sensitivities and other problems associated with poorly balanced gut bacteria. You can find it in our market here:
market.dogsnaturallymagazine.com/products/healthy-gut
Q: I'm wanting to use this on my dogs yeast ear infection , but I'm confused, it says properitary blend of onion and garlic 2 toxic ingredients, not sure about using this, could someone please fill me in
A: Hi Angela!
This product is completely natural and safe. It does not contain any toxic ingredients. See full ingredients:
Proprietary blend of Onion, Garlic, Proprietary blend of Onion, Garlic, White Willow Bark 154 mg
Yarrow 28 mg
Yucca Root 22 mg
Mullein Leaf 12 mg
Vit E Oil 1 mg
Inactive ingredients:
Cold Pressed Extra Virgin Olive Oil