Filter Reviews
Results
Improvement
Skin
Breath
Stools
Issues
Dog
Diet
Food
Help
Difference
Gut
...
Signs
Flora
Beast
Poop
Gas
Stomach
Results
Improvement
Skin
...
5 star rating

4 star rating

3 star rating

2 star rating

1 star rating
Fido's Flora
Review by Rhonda M. on 10 Nov 2019
I have used some of the other adored beast probiotics but this one works the best for my doxie, who has very bad yeast on her skin in her ears and drainage from her eyes and allergies. It also, made a great difference in giving her better firmed up poops. This is my second order of it and I will continue using this amazing product. Hope this helps others to try it.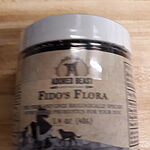 Hi Rhonda!
Thanks for sharing your review with us and the other doggie parents out there!

Fido's Flora contains 3 unique host strains that are canine-derived...the first of its kind on the market! It is comforting to know that Doxie has found such success with this product!
So far, so good
Review by Lily U. on 17 Oct 2019
I have been giving it to my two Chihuahuas for only two weeks and so far they have been doing good on it. They haven't even noticed it in their food and their poops have been solid and consistent. I will continue to give this to my pups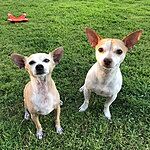 Hi Lily!
Thanks for sharing your review with us and the cute picture!

Fido's Flora is an awesome pre and probiotic and also very unique as it is made with canine-derived bacteria from a dog with a healthy gut! It is viewed as a premium product that can really work to get your dog's gut back on track!

All the best to you and your Chihuahuas!
Added Gut Boost for Puppy
Review by Tricia G. on 15 Oct 2019
Our puppy seems to have eaten almost every nasty thing in the woods over the past 6 months. I have given her Adored Beast Healthy Gut for months as a boost. Adored Beast Gut Soothe helped her heal from a severe GI issue (vomiting, pooping blood!) in just 24-48 hours. I'm so excited to add Fido's Flora to my rotation!
Elizabeth K.
5 star rating
Fido's flora
Review by Elizabeth K. on 26 Sep 2019
Great results shown with this product. I can see it is made with 💜.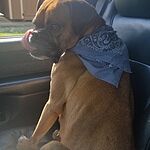 Elizabeth E.
5 star rating
Fido's Flora
Review by Elizabeth E. on 4 Aug 2019
I've used this for my the Papillons and I think it is a great product!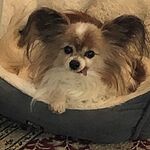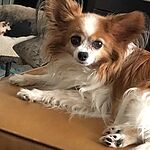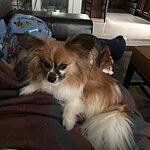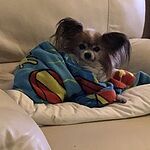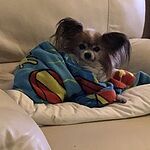 +1
Q: I have a 12 pound, 4 year old dachshund and have been giving love bugs to but should I be giving Fido's Flora?
A: Hi Kathy!
Fido's Flora contains the exact same base as Love Bugs does! Fido's Flora is viewed as a premium pre and probiotic as it is made with canine derived bacteria. Adored Beast suggests rotating both of these products for all of the benefits!
Q: Hello, what's the difference between this product and Healthy Gut? I've been giving my dogs healthy gut, I need to reorder but don't know which one to get now. Thanks!
A: Hi Maria!
Healthy Gut has added digestive enzymes ... ox bile substance (3.5 mg), papain 50 000 pu (5 mg), betaine hcl (10 mg), bromelain 2400 gdu (15 mg), pancreatin 8x (50 mg). This is great for pets who are eating a processed diet ( canned or kibble) as it allows them to better digest each meal for more nutritional benefit.

Fido's Flora contains 3 unique host strains that are canine-derived...the first of its kind on the market! This is great if your dog has had a long-standing gut issue and has not responded as well to the usual pre and probiotic support. This will help them rebuild their gut and hopefully get them back to a balance that allows them to transition back to something like Love Bugs or Healthy Gut - depending on their daily diet.
Q: Can you give me a list of the strains contained in this product?
A: Hi Jen!
Fido's Flora contains unique canine derived bacteria strains. These isolates were named K9-1 and K9-2 and combined with our 14 strain probiotic blend and Larch prebiotic used in popular products like Love Bugs and Gut Soothe.

14 strains:

Lactobacillus Casei
Lactobacillus Acidophilus
Lactobacillus Bulgaricus
Lactobacillus Salivarius
Lactobacillus Helveticus
Lactobacillus Paracasei
Lactobacillus Plantrum
Lactobacillus Rhamnosus
Lactobacillus Lactis
Bifidobacterium Breve
Bifidobacterium Bifidum
Bifidobacterium Longum
Bifidobacterium Infantis
Streptococcus thermophilus
Q: Is this product safe for puppies? If not, what age can I begin this product?
A: Hi Danielle!
Adored Beast recommends to wait until a puppy is at least 6 months of age before giving any pre and probiotics.
Q: how many teaspoons are in a container so I can figure out how long it will last 4 rottweilers 75 to 100 lbs ea
A: Hi Karen!
For a dog, that size, the Fido's Flora should last about 14-18 days roughly. There is about 8 tsp in the jar.