Filter Reviews
Ingredients
Bag
Dog
Treats
Hit
5 star rating

4 star rating

3 star rating

2 star rating

1 star rating
Coco Carnivore Meatballs
Review by Denise B. on 29 Dec 2019
review stating Coco Carnivore Meatballs
Our puppy loves these! We give them as a reward or evening treat, and she is ecstatic over them! We like the ingredients; ALL healthy with no fillers, preservatives, or artificial ingredients. Coconut is actually good for dogs!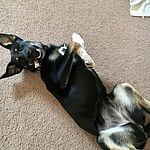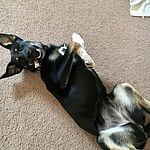 Comments by Store Owner on Review by Denise B. on 29 Dec 2019
Hi Denise!
Thanks for sharing your glowing review and the adorable picture!

Dogs love clean treats, too! :)
Coconut beef treats
Review by Pamela W. on 29 Sep 2019
review stating Coconut beef treats
My wheaten terrier Rio, picky eater that she is, bless her furry heart, LOVES these treats!!! Thank you!!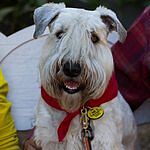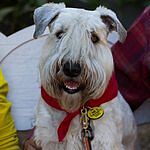 Best doggy treat yet!
Review by Ross P. on 12 Jul 2019
review stating Best doggy treat yet!
My 4yo female AmStaff LOVES these treats! They have very quickly become her favourite - and better yet, they're good for her.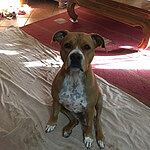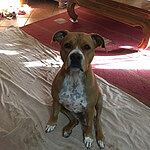 Malynda6890
Review by Malynda C. on 5 May 2019
review stating Malynda6890
My Charlotte absolutely loved these. She gets so excited when she sees the bag. I will definitely buy these again for her.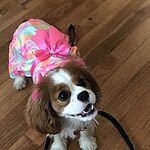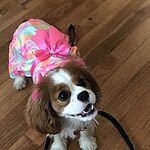 Jennifer K.
5 star rating
Love this treat
Review by Jennifer K. on 1 Jan 2019
review stating Love this treat
My 4 Boxers loves loves loves these treat!!!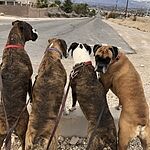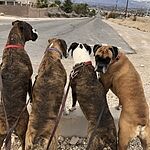 Q: How hard are the treats?
A: Hi Rachel!
The Coconut treats are not too hard at all! They somewhat resemble a macaroon texture.
A: Hi Mari!
The Coconut Beef Treats come in a 25 oz bag. No one bag will have the same amount, but you will roughly get about 30 treats.