Filter Reviews
Results
Improvement
Instructions
Side Effects
Skin
Eyes
Vaccines
Reaction
Issues
Effect
Spray
Dog
...
Difference
Use
Puppy
Supplement
Order
Food
Bottle
Help
Baby
Tool
Received
Toxins
Results
Improvement
Instructions
...
5 star rating

4 star rating

3 star rating

2 star rating

1 star rating
Thank God I had the
Review by Jan M. on 9 Nov 2019
Thank God I had the anti- Vaccinosis on hand for my puppy. My puppy did have a very terrible vaccine reaction to her first and definitely her last set of vaccines. The anti- Vaccinosis made my puppy feel better/ back to herself by the next morning. I did take our little Pixie to the emergency due to throwing up, diarrhea, no appetite, dehydration and Pixie was very lethargic. The vet rehydrated Pixie and sent us home with medication which I didn't give her, because I had the anti- Vaccinosis. Big thank you to Dana and DMN.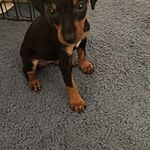 Hi Jan!
Thanks for sharing your glowing review with us!

Anti-Vaccinosis is so effective with removing the negative side effects of a vaccine without removing the benefits! Pixie is very fortunate to have such a loving pet parent like yourself!
Very Good Product
Review by Wendy C. on 14 Oct 2019
My little Chihuahua had been itchy for quite a while. After eliminating other causes, i came to the conclusion that this problem may have been caused by vaccinations. Having done some research, i decided to try this product. Because he had been VERY itchy, i gave it to him twice a day for a week. He was better but still a little itchy, so i gave it a weeks break and then gave it to him twice a day just for two days this time. He seems to be so much better now! Still has a scratch here and there, but who doesn't? I believe this has worked for him - so i give the product 5 stars.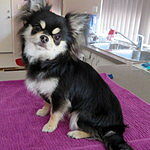 Thank you for offering this great product!
Review by Susan J. on 22 Sep 2019
I have a three-month-old Rottie and I have been using this as a means to detox her from the harmful toxins in her required vaccines. I start giving it to her the day before she is scheduled to receive her shot, and continue until day 10 (per the bottle). Thankfully, she has not had any adverse side effects to either of the two puppy shots she has received, not even lethargy or excessive sleepiness, which is quite common after any vaccine is administered. I am very grateful for this product and recommend it to everyone who has a puppy who needs to be vaccinated.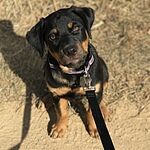 Anti-vaccinosis
Review by Monica L. on 10 Sep 2019
My boxer puppy had her rabies and distemper shots at 12wks old .just before leaving to vet I reached out to chat with company on spray and used it that nite 20min after puppies dinner she did awesome by nite she was herself.and now her next series of vaccinations I'm put at ease knowing my puppy had no side effects from vaccinations thanks to anti vaccinosis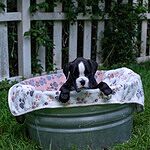 Anti-Vaccinosis
Review by Leah S. on 14 Jul 2019
It cleaned out some gunk from my dogs eye. It really helped to detox him. I was so glad I tried it.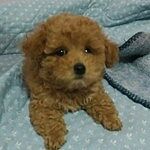 Q: Do you have an 800 gel number , so I can order by phone.
At Clymer, NY returning to Canada , early Fri morning.
Or do you ship within Canada? Please keep info private.
A: Hi Maureen!
You can reach our head office at the number below. We service Canada and the US! If you are ordering to Canada, please visit this page right here:
dogsnaturallymarket.ca
1-877-665-1290
Ext 2
Q: How many time am I able to give the Anti Vaccinosis to my dog? she just completed the Yeasty Beast Protocol and has an upcoming vet appointment for rabbis shot. Should I wait after her rabbis shot or can I use it right away and again after her shot?
A: Hi Yanery!
Adored Beast suggests using Anti-Vaccinosis right after they have had an unavoidable vaccine.

For healthy animals - Give 4 pumps (0.5ml) by mouth twice per day for 2 days following an unavoidable vaccine.

For chronic/symptomatic animals - Give 4 pumps (0.5ml) by mouth twice per day for up to 10 days.
Q: Can you use this for dogs when they get the Rabies Vaccine ?
A: Hi Judy!
Yes, you absolutely can! Anti-Vaccinosis is designed to remove the negative side effects of a vaccine without removing the benefits.
Q: Is there any side effects to the spray?
A: Hey!
Anti-Vaccinosis can help remove the side effects from an unavoidable vaccine without removing the benefits. There are no side effects reported with using this product, though!
Q: How do you give the spray to a dog who doesn't like anything sprayed in his mouth?
A: Hi Susan!
Some customers have found success with putting Anti-Vaccinosis on a spoon with yogurt or on a treat to ensure complete consumption.